$29.99
AUD
Category: Classics | Reading Level: 1 Fiction
Anne and Joe have at long last found the sweet spot in their relationship - they have overcome conflict and difficulties and the challenges of growing towards old age together, and now appreciate each other's company, a great sex life, and are looking forward to what retirement brings. But inexplicably , Joe - a gifted architect - finds himself losing things, making miscalculations and blanking out parts of his day. ...Show more
$39.99
AUD
Category: Classics
The first volume of the graphic adaptation of Yuval Noah Harari's global phenomenon and smash Sunday Times #1 bestseller, with gorgeous full-colour illustrations and a beautiful package - the perfect gift for the curious beings in your life.One hundred thousand years ago, at least six different species of humans inhabited Earth. Yet today there is only one-homo sapiens. What happened to the others? And what may happen to us?In this first volume of the full-colour illustrated adaptation of his groundbreaking book, renowned historian Yuval Harari tells the story of humankind's creation and evolution, exploring the ways in which biology and history have defined us and enhanced our understanding of what it means to be "human". From examining the role evolving humans have played in the global ecosystem to charting the rise of empires, Sapiens challenges us to reconsider accepted beliefs, connect past developments with contemporary concerns, and view specific events within the context of larger ideas. Featuring 256 pages of full-colour illustrations and easy-to-understand text covering the first part of the full-length original edition, this adaptation of the mind-expanding book furthers the ongoing conversation as it introduces Harari's ideas to a wider new readership. ...Show more
$14.99
AUD
Category: Classics | Reading Level: very good
Centring on the infamous fire-bombing of Dresden in the Second World War, Billy Pilgrim's odyssey through time reflects the journey of our own fractured lives as we search for meaning in what we are afraid to know.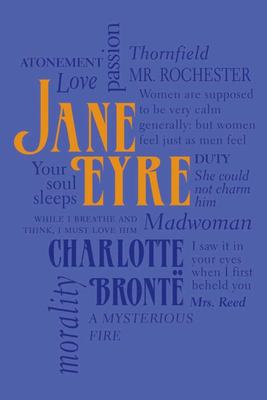 $32.99
AUD
Category: Classics | Series: Canterbury Classics
When Jane Eyre was first published in 1847, it became an instant bestseller, so popular that the publisher commissioned a second printing in just three months. The story of a young girl--plain, poor, and alone--who endures abuse, abandonment, and ridicule only to become a loving, compassionate young wom an of great moral character remains Charlotte Bronte's greatest achievement. Now available as part of the Canterbury Classics singles series, Jane Eyre is a must-have addition to the libraries of all classic literature lovers. Lexile score: 840L About the Word Cloud Classics series: Classic works of literature with a clean, modern aesthetic! Perfect for both old and new literature fans, the Word Cloud Classics series from Canterbury Classics provides a chic and inexpensive introduction to timeless tales. With a higher production value, including heat burnished covers and foil stamping, these eye-catching, easy-to-hold editions are the perfect gift for students and fans of literature everywhere. ...Show more
$29.99
AUD
Category: Classics
Erica Marsden's son, an artist, has been imprisoned for homicidal negligence. In a state of grief, Erica cuts off all ties to family and friends, and retreats to a quiet hamlet on the south-east coast near the prison where he is serving his sentence. There, in a rundown shack, she obsesses over creating a labyrinth by the ocean. To build it--to find a way out of her quandary--Erica will need the help of strangers. And that will require her to trust, and to reckon with her past. The Labyrinthis a hypnotic story of guilt and denial, of the fraught relationship between parents and children, that is also a meditation on how art can both be ruthlessly destructive and restore sanity. It shows Amanda Lohrey to be at the peak of her powers. ...Show more
$21.99
AUD
Category: Classics
WITH AN INTRODUCTION BY BERNARD CORNWELL When Andre-Louis witnesses the murder of his best friend by an arrogant and privileged aristocrat he swears to avenge his death. Forced to flee his hometown after stirring up revolutionary fervour in the citizens, he falls in with a travelling theatre company an d disguises himself as the character of the wily rogue Scaramouche. His ensuing adventures involve hair-raising duels, romance, treachery and shocking family secrets all handled with brilliance and wit by this extraordinary hero. ...Show more
$29.99
AUD
Category: Classics | Series: Barnes & Noble Children's Leatherbound Classics
A Journey to the Center of the Earth is a science fiction novel by Jules Verne. The story involves German professor Otto Lidenbrock who believes there are volcanic tubes going toward the centre of the Earth. He, his nephew Axel, and their guide Hans descend into the Icelandic volcano Snæfellsjökull, enc ountering many adventures, including prehistoric animals and natural hazards, before eventually coming to the surface again in southern Italy, at the Stromboli volcano.The genre of subterranean fiction already existed long before Verne. However, the present book considerably added to its popularity and influenced later such writings. For example, Edgar Rice Burroughs explicitly acknowledged Verne's influence on his own Pellucidar series.The book was inspired by Charles Lyell's Geological Evidences of the Antiquity of Man of 1863 (and probably also influenced by Lyell's earlier ground-breaking work Principles of Geology, published 1830-33). By that time geologists had abandoned a literal biblical account of Earth's development and it was generally thought that the end of the last glacial period marked the first appearance of humanity, but Lyell drew on new findings to put the origin of human beings much further back in the deep geological past. Lyell's book also influenced Louis Figuier's 1867 second edition of La Terre avant le déluge ("The Earth before the flood") which included dramatic illustrations of savage men and women wearing animal skins and wielding stone axes, in place of the Garden of Eden shown in the 1863 edition.It is noteworthy that at the time of writing Verne had no hesitation with having sympathetic German protagonists with whom the reader could identify. Verne's attitude to Germans would drastically change in the aftermath of the 1871 Franco-Prussian War. After 1871, The sympathetic if eccentric Professor Otto Lidenbrock would be replaced in Verne's fiction by the utterly evil and demonic Professor Schultze of The Begum's Fortune. ...Show more
$14.99
AUD
Category: Classics | Series: Macmillan Collector's Library
In The Great Gatsby, F. Scott Fitzgerald captures the flamboyance, the carelessness and the cruelty of the wealthy during America's Jazz Age. The Great Gatsby lives mysteriously in a luxurious Long Island mansion, playing lavish host to hundreds of people. And yet no one seems to know him or how he beca me so rich. He is rumoured to be everything from a German spy to a war hero. People clamour for invitations to his wild parties. But Jay Gatsby doesn't heed them. He cares for one person alone - Daisy Buchanan, the woman he has waited for all his life. Little does he know that his infatuation will lead to tragedy and end in murder. This beautiful Macmillan Collector's Library edition of The Great Gatsby features an afterword by David Stuart Davies. Designed to appeal to the booklover, the Macmillan Collector's Library is a series of beautiful gift editions of much loved classic titles. Macmillan Collector's Library are books to love and treasure. ...Show more
$19.99
AUD
Category: Classics | Series: Picador Classic
With an introduction by Kate MosseTranslated by Ros SchwartzAll grown-ups were children once (but most of them have forgotten).A pilot who has crash landed in the desert awakes to see an extraordinary little boy. 'Please,' asks the stranger, 'will you draw me a little lamb!' Baffled by the little prince 's incessant questioning, the pilot pulls out his pencil, and starts to draw. As the little prince's curiosity takes them further on their journey together, the pilot is able to piece together an understanding of the tiny planet from which the prince has come and of his incredible travels across the universe. First published in 1943, The Little Prince by Antoine de Saint-Exup#65533;ry has been translated into more than 250 languages, becoming a global phenomenon. Heart-breaking, funny and thought-provoking, it is an enchanting and endlessly wise fable about the human condition and the power of imagination. A book about both childhood and adulthood, it can be read as a parable, a war story, a classic children's fairy-tale, and many more things besides: The Little Prince is a book for everyone; after all, all grown-ups were children once. 'The Little Prince moves from asteroid to desert, from fable and comedy to enigmatic tragedy, in order to make one recurrent point: You can't love roses. You can only love a rose' Adam Gopnik, New Yorker ...Show more
$29.99
AUD
Category: Classics
Introducing a bold, bright new take on your favorite books. A collection that celebrates color and literature at once! Can Heidi find her way back to the purple mountains of Switzerland to be with her grandfather again? At the age of five, little orphan Heidi is sent to live with her grandfather in th e Alps. Everyone in the village is afraid of him, but Heidi is fascinated by his long beard and bushy grey eyebrows. She loves her life in the mountains, playing in the sunshine and growing up amongst the goats and birds. But one terrible day, Heidi is collected by her aunt and is made to live with a new family in town. Heidi can't bear to be away from her grandfather; can she find a way back up the mountain, where she belongs? ...Show more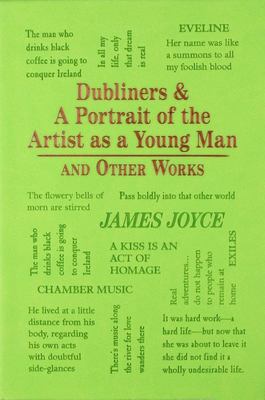 $32.99
AUD
Category: Classics | Series: Word Cloud Classics Ser.
Unflinching, fictional accounts of life in Ireland during the early twentieth century. This collection by James Joyce includes two of his most famous works: Portrait of the Artist as a Young Man and Dubliners. Joyce spent years writing an autobiographical novel that he later turned into his first novel , A Portrait of the Artist as a Young Man. It was first published as a book in 1916, shortly after its success as a magazine serial. Dubliners is a collection of fifteen short stories relating the often-gritty reality of Dublin's middle class in the early twentieth century. With famous titles such as "The Dead" and "Eveline," this collection is a must-read for enthusiasts of classic literature. ...Show more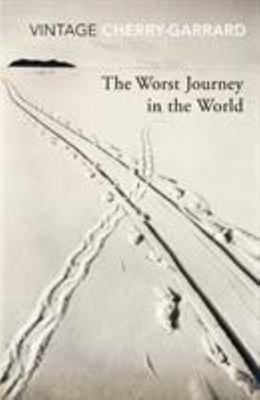 $24.99
AUD
Category: Classics
"The Worst Journey in the World" is a gripping account of an expedition gone disastrously wrong. One of the youngest members of Scott's team, Apsley Cherry-Garrard was later part of the rescue party that found the frozen bodies of Scott and the three men who had accompanied him on the final push to the Pole. Despite the horrors that Scott and his men eventually faced, Cherry-Garrard's account is filled with details of scientific discovery and anecdotes of human resilience in a harsh environment, supported by diary excerpts and accounts from other explorers. A masterpiece of travel writing, "The Worst Journey in the World" is the most celebrated and compelling of all the books on Antarctic exploration. ...Show more