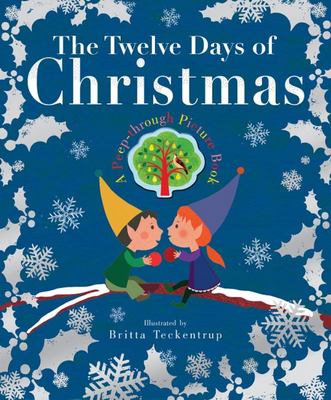 $14.99
AUD
Category: Gift Books and Humour
Introduce children to the traditional song, The Twelve Days of Christmas, in this beautiful new book, featuring illustrations by Britta Teckentrup. The peep-through pages reveal each new Christmas gift, creating a stunning layered effect. A perfect gift for your true love!
$32.99
AUD
Category: Gift Books and Humour
Ned Kelly's tin helmet looms large over Australia's bushranging past, but what about all the unsung outlaws of the Australian bush? What about Black Caesar, who escaped his tyrannous British overlords four times and indeed invented the great Australian tradition of bushranging? Or Mad Dog Morgan who set out to write his name in blood on history's ledger, the dynamic Captain Thunderbolt and his loyal wife Mary Ann Bugg, bushranging's greatest queen, and Matthew Brady, the gentleman bushranger, who showed us all the cilivised side of armed robbery? In Mad Dogs and Thunderbolts Ben Pobjie celebrates the derring-do and revolutionary passion of all the wild colonial boys and girls who raided our towns and stole our hearts, all while wearing sensible headgear. ...Show more
$19.99
AUD
Category: Gift Books and Humour | Reading Level: very good
Australian slang unites the true blue and the dinky-di and separates the cheeky little possums from the happy little Vegemites. When we use slang, we're connecting with the diggers in the villages of France ordering a vin blanc ('plonk') and the Indigenous Dharug-speakers of Sydney locating one another with a familiar cry ('within cooee'). In this attractive and educational new pictorial guide, readers will be ably led through the world of Aussie slang by the great H.G. 'battered sav' Nelson. ...Show more
$19.99
AUD
Category: Gift Books and Humour
Ah, parenting. After 200,000 years of keeping kids alive, you'd reckon we'd have it nailed. But, as the decades roll on, it seems we're as clueless as ever. In the great tradition of mums and dads throughout history, we're still making it up as we go along. Hopscotch may have given way to Xbox and fish fingers to quinoa-kale organic nuggets, but, when it comes to parenting, some things never change. A laugh-out-loud look at parenthood through the ages. Humorous commentary by Dave O'Neil accompanies photographs of parents, families and children from the National Library of Australia's Pictures Collection. ...Show more
$24.99
AUD
Category: Gift Books and Humour
Sydney Dogs & Cats Home is unique in its ability and commitment to find that 'one in a million' owner for animals in their care, as well as that 'one in a million' pet for people looking to adopt.In Lost but Found, you will meet forty special dogs who have spent time at the Home. Their stories revea l how the dogs came to be lost, how and why they were in the shelter, and the love and care they received while there and in their new forever homes.Fully illustrated and with both before- and after-adoption photography from award-winning pet photographer Peter Sharp of Tame & Wild Studio, this touching collection of precious pups will warm the hearts of animal lovers near and far.All royalties from the sale of this book will be donated to Sydney Dogs & Cats Home. ...Show more
A Moveable Feast 2e
by Lonely Planet Food Staff; Anthony Bourdain; Matthew Fort; Stefan Gates; Don George; Mark Kurlansky; David Lebovitz; Matt Preston; Andrew Zimmern
$24.99
AUD
Category: Lonely Planet | Series: Lonely Planet Travel Literature Ser.
Lonely Planet: The world's leading travel guide publisher* Life-changing food adventures around the world. From bat on the island of Fais to chicken on a Russian train to barbecue in the American heartland, from mutton in Mongolia to couscous in Morocco to tacos in Tijuana - on the road, food nourishe s us not only physically, but intellectually, emotionally, and spiritually too. It can be a gift that enables a traveller to survive, a doorway into the heart of a tribe, or a thread that weaves an indelible tie; it can be awful or ambrosial - and sometimes both at the same time. Celebrate the riches and revelations of food with this 38-course feast of true tales set around the world. Features stories by Anthony Bourdain, Andrew Zimmern, Mark Kurlansky, Matt Preston, Simon Winchester, Stefan Gates, David Lebovitz, Matthew Fort, Tim Cahill, Jan Morris and Pico Iyer. Edited by Don George. About Lonely Planet: Started in 1973, Lonely Planet has become the world's leading travel guide publisher with guidebooks to every destination on the planet, as well as an award-winning website, a suite of mobile and digital travel products, and a dedicated traveller community. Lonely Planet's mission is to enable curious travellers to experience the world and to truly get to the heart of the places where they travel. TripAdvisor Travellers' Choice Awards 2012 and 2013 winner in Favorite Travel Guide category 'Lonely Planet guides are, quite simply, like no other.' - New York Times 'Lonely Planet. It's on everyone's bookshelves; it's in every traveller's hands. It's on mobile phones. It's on the Internet. It's everywhere, and it's telling entire generations of people how to travel the world.' - Fairfax Media (Australia) *#1 in the world market share - source: Nielsen Bookscan. Australia, UK and USA. March 2012-January 2013 ...Show more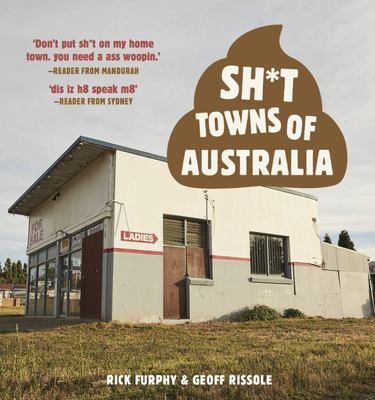 $32.99
AUD
Category: Gift Books and Humour
What can we learn from the gentle art of listening? With affection and wit, artist and writer Megan Anderson has assembled characters from the dog world to put a canine face on human observations - those things that occupy our thoughts, and delight, move or perplex us. By imagining dogs as the bearers o f candid human thoughts, Word of Dog offers a glimpse into the beauty of the everyday - a joy for readers of all breeds and temperaments. ...Show more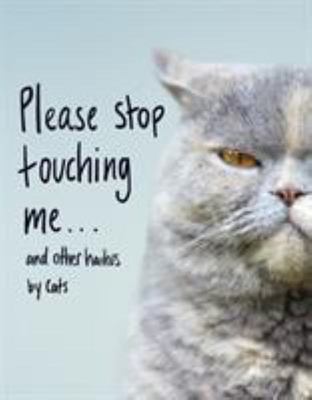 $22.99
AUD
Category: Gift Books and Humour
__________________ Please Stop Touching MeEvery time you doI have to lick everywhereIt's so exhausting From the author of What I Lick Before Your Face comes this hilarious companion, Please Stop Touching Me ... and Other Haikus by Cats. Jamie Coleman returns with this brilliant collection of feline f lights of fancy. His hilarious haikus take us inside the minds of our most popular pets revealing their inner-most secrets, their disdain for their owners and the poetry that is common to all cats. Featuring over 50 haikus complete with glorious images, this is a hysterical gift for cat lovers, cat haters, and poetry enthusiasts alike. ...Show more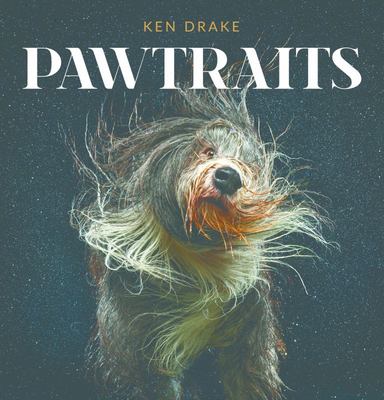 $24.99
AUD
Category: Gift Books and Humour
Pawtraits is a stunning photographic collection capturing man's best friends at their most adorable, playful, mischievous and downright lovable selves. Each Pawtrait is an artwork in itself - a beautiful, personal 'tail' of the love between a dog and their human - captured in Zoo Studio's signature styl e. Since 2006, Zoo Studio photographer Ken Drake has photo-graphed over 9,000 pets - this book is a selection of his favourite photos. "It is our passion, our soul, our life - every pet deserves to be celebrated and have their story told " says Ken, who has won over 120 professional photography awards and has won outright some of the biggest inter-national photography competitions in the world. Animal lovers & photographic art connoisseurs alike will fall in love with this book. A portion of the sales of Pawtraits will be donated to the animal welfare charity RSPCA. ...Show more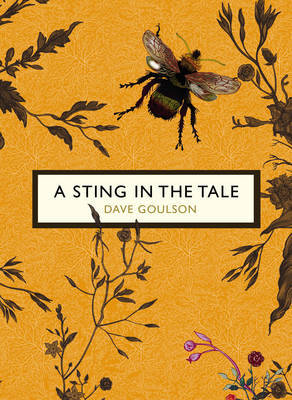 $24.99
AUD
Category: Nature and Science
The Birds and the Bees series was designed for Vintage Classics by Timorous Beasties, the Scottish studio famous for their designs inspired by the natural world. As a small boy, Dave Goulson was obsessed with wildlife - from his childhood menagerie of exotic pets to his ill-fated experiments with taxide rmy. But it was the bumblebee that fascinated him the most. Once commonly found in the marshes of Kent, the short-haired bumblebee was driven to extinction in Britain by intensive farming practices. With ground-breaking research into these curious creatures, A Sting in the Tale tells the story of Goulson's passionate drive to reintroduce them to their native land. SHORTLISTED FOR THE 2013 SAMUEL JOHNSON PRIZE. ...Show more