$12.99
AUD
Category: Gift Books and Humour
"Christmas isn't just a day, it's a frame of mind." - Valentine Davies The Little Book of Christmas celebrates all things festive, from jolly traditions around the world, to merry musings from Christmas enthusiasts and inspirational tips on creating a joyful yuletide.  With goodwill to all, presents und er the tree and mince pies on the table, Christmas really is the most wonderful time of the year! Whether it snows or not, let this sweet little book get you in the festive spirit! ...Show more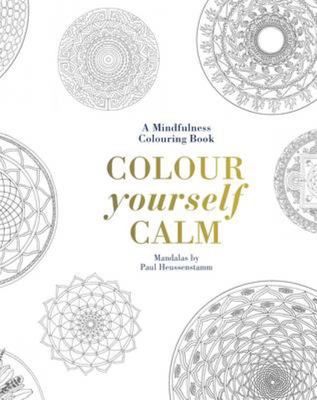 $19.95
AUD
Category: Gift Books and Humour
Historically, mandalas were created as sacred objects upon which to meditate. The symmetrical images are either painted or in some cases made from sand - the object being for the painter to reflect on and empty the mind. Psychologists have also noted that such paintings may be an attempt by the conscio us self to release unconscious knowledge. By becoming absorbed in colouring in an object of beauty, the reader will embark on a practical exercise in mindfulness. Inspirational quotes accompanying the images will enhance the experience. This is an easy way to relax the mind, body and spirit, whilst subconsciously developing self-knowledge, expanding the imagination and creating a sense of well-being. ...Show more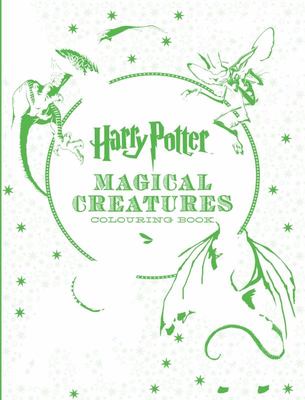 $24.99
AUD
Category: Gift Books and Humour | Series: Harry Potter
Following the success of the Harry Potter Colouring Book, Harry Potter: Magical Creatures Colouring Book is packed with even more stunning pieces of artwork from the Warner Bros. archive, giving fans the chance to continue to colour the vivid settings and beloved characters of J.K. Rowling's wizarding w orld. Containing intricate line drawings used in the making of the Harry Potter films, this colouring book includes all of the fan-favorite magical creatures in the series, from Norbert to Aragog, the Whomping Willow and the Mandrake. Unique and interactive, Harry Potter: Magical Creatures Colouring Book is another perfect collector's item for fans of the blockbuster saga. ...Show more
$24.99
AUD
Category: Gift Books and Humour | Series: Vintage Classic Birds and Bees Ser.
The Birds and the Beesseries was designed for Vintage Classics by Timorous Beasties, the Scottish studio famous for their designs inspired by the natural worldBee Journalis a poem-journal of beekeeping that chronicles the life of the hive. It observes the living architecture of the comb, the range and l ocality of the colony; its flights, flowers, water sources, parasites, lives and deaths. Because of its genesis as a working journal, there is here an unusual intimacy and scrutiny of life and death in nature. The language is dense and clotted, the imagery thrillingly fresh, and the observing eye close, scrupulous and full of wonder.WITH AN INTRODUCTION BY THE AUTHORSHORTLISTED FOR THE 2012 T. S. ELIOT POETRY PRIZE ...Show more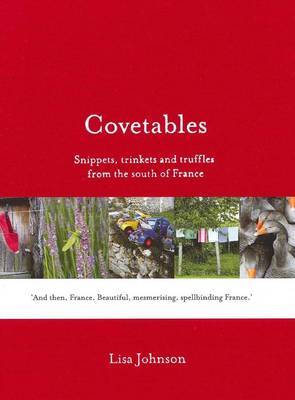 $17.95
AUD
$24.95
(28% off)
Category: Gift Books and Humour
This story began in 2008 in a tiny village called Champagnac de Belair...This rural French village is a quiet resting place with only the sounds of birdsong, the cool rushing of a river through the forest and a church bell that tells you the time if y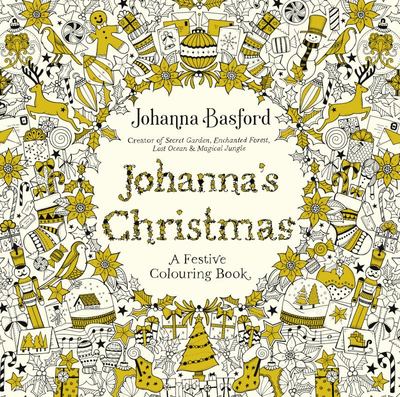 $22.99
AUD
$24.99
(8% off)
Category: Gift Books and Humour
37 collectable, perforated pull-out art prints, ideal for framing or giving as festive greetings. The perfect Christmas present for colouring fans from Johanna Basford.Delicate tangles of holly and ivy, bauble-laden Christmas trees and mountains of exquisitely wrapped gifts are all waiting to be brought to life in this new collection of pull-out prints. From flurries of delicate snowflakes to deliciously decorated gingerbread houses and reindeer-led sleighs, Johanna?s Christmasis a celebration of this wonderful holiday season that invites you to pick up your pens and pencils to colour, complete or embellish each of the festive artworks. Hidden in this book are a flock of elusive little robins - can you spot them all? For this fun and festive colouring book Johanna has picked a crisp ivory paper that accentuates and compliments your chosen colour palette. The smooth, untextured pages allows for beautiful blending or gradient techniques with coloured pencils, or are perfect for pens, allowing the nib to glide evenly over the surface without feathering. ...Show more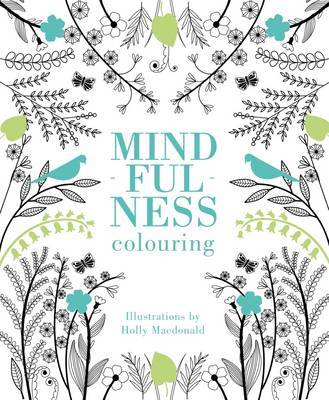 $16.99
AUD
Category: Gift Books and Humour
This creative colouring book is the perfect companion to the best-selling The LittleBook of Mindfulness. Mindfulness: A Colouring Book includes line illustrationsof the natural world - from flowers and trees to butterflies and birds that arespecially designed to be coloured in - alongside a collection o f 50 inspirationalquotes that will enable you to still the mind and relax the body, whilst generatingand boosting a feeling of well-being and contentment that will permeate everyaspect of everyday life.The perfect gift to bring lasting happiness and peace for friends and family.This is a practical way to relax the mind, whilst subconsciously developing self-knowledge,expanding the imagination and nurturing creativity. ...Show more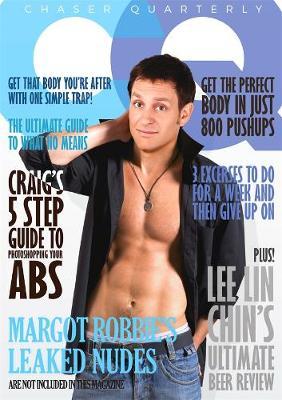 $12.99
AUD
Category: Gift Books and Humour
The Chaser Quarterly* is "Australia's Fake News Journal of Record". Published six times a year, each issue attempts to destroy public discourse on a particular topic. Full colour and 64 pages long, the Chaser Quarterly is perfect for reading on the bus, train, plane and, most importantly, toilet. Buy o ne so that whenever your phone battery runs out you've still got fake news to read. This issue- CQ - The Chase Her Quarterly Includes a FREE Donald Trump pinup with every copy! Features great hints about how to get ahead in the office by pretending to feel emotions, and how to get that girl even if she outwardly says she's not interested. Includes- A Lee Lin Chin's review of the best beers of 2017 A 5 Handy Excuses for not having a woman on your company board A Arnie's Best Workout tips to do for a week and then give up on A The Shovel's guide to just how big that horse should be on your Ralph Lauren Polo A The CQ Guide to Beating Women at Feminism A Rhys Muldoon's weight loss tips to subtly read out to your girlfriend . . . and much more. The Chaser Quarterly - Fake news you can trust. ...Show more
$19.99
AUD
Category: Gift Books and Humour
9 authors 9 storiesto make you laugh your head off 4EVER - if not longer. A runaway pram + an artsy alien + a cereal monster +a word-stealing curse + one dancing dad + three feral fairies + an evil genuis + a hairy birthday + a super-duper pig = one hilarious book.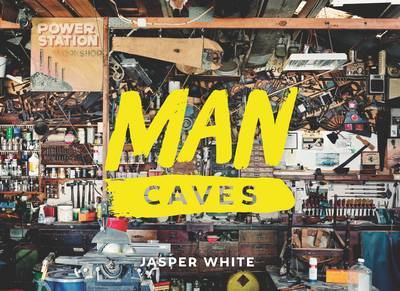 $15.99
AUD
Category: Gift Books and Humour
Ever wondered what men get up to in their sheds? Now in paperback, Man Caves celebrates the Australian cultural phenomenon of the shed showcasing 50 of the best around the country.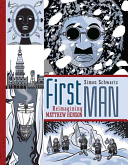 $24.99
AUD
Category: Gift Books and Humour
In this graphic novel, Simon Schwartz weaves biography and fiction together to explore the life of Arctic adventurer Matthew Henson. Moving between different time periods and incorporating Inuit mythology, Schwartz offers fresh perspective on the many challenges Henson confronted during his life. As a m ember of early missions to reach the North Pole, Henson braved subzero temperatures and shifting sea ice. As an African American at the turn of the twentieth century, he also faced harassment and prejudice. More than a biography, First Man: Reimagining Matthew Henson is an artistic homage to Henson's accomplishments and the complicated realities of being a trailblazer in a society that didn't recognize black men as equals. ...Show more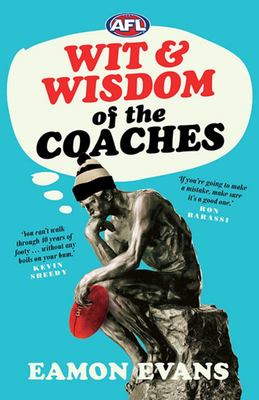 $19.99
AUD
Category: Gift Books and Humour
Whether you are an elite athlete, ambitious professional, dedicated parent or hard-working student, all of us are at times challenged by doubts and set-backs. This collection of inspiring and oft times hilarious quotes from some of Australia's leading AFL coaches will lighten your mood and give an insig ht into the lives of people truly challenged by adversity.  Here they offer up some brilliant thoughts to keep you winning! From Mick Malthouse: 'The meek may inherit the earth - but they will never win games of football.' From Allan Jeans: 'Footballers are like sausages ... you can fry them, grill them, bake them ... they're still sausages.' John Kennedy 'Don't think...DO!' And Jack Dyer about a concussed player who isn't sure who he is: 'Tell him he is John Coleman and send him back on.'   ...Show more