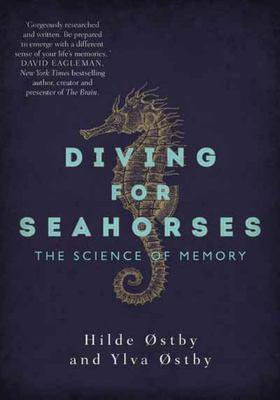 $29.99
AUD
Category: Philosophy | Reading Level: 4 Science
What makes us remember? Why do we forget? And what, exactly, is a memory? Diving for Seahorses answers these questions and more, offering an illuminating look at one of our most fascinating faculties: our memory. Sisters Hilde and Ylva Østby - one an acclaimed writer the other a neuropsychologist-skilfu lly interweave history, research and personal stories in this fascinating exploration of the evolving science of memory from its Renaissance beginnings to the present day. They interview top neuroscientists, famous novelists, taxi drivers and quizmasters to help explain how memory works, why it sometimes fails and what we can do to improve it. Filled with cutting-edge research and compelling case studies, the result is a gripping-and unforgettable-adventure through human memory. ...Show more
$29.99
AUD
Category: Philosophy | Series: Ancient Wisdom for Modern Readers Ser.
An accessible modern translation of essential speeches from Thucydides's History that takes readers to the heart of his profound insights on diplomacy, foreign policy, and war Why do nations go to war? What are citizens willing to die for? What justifies foreign invasion? And does might always make rig ht? For nearly 2,500 years, students, politicians, political thinkers, and military leaders have read the eloquent and shrewd speeches in Thucydides's History of the Peloponnesian War for profound insights into military conflict, diplomacy, and the behavior of people and countries in times of crisis. How to Think about War presents the most influential and compelling of these speeches in an elegant new translation by classicist Johanna Hanink, accompanied by an enlightening introduction, informative headnotes, and the original Greek on facing pages. The result is an ideally accessible introduction to Thucydides's long and challenging History. Thucydides intended his account of the clash between classical Greece's mightiest powers--Athens and Sparta--to be a "possession for all time." Today, it remains a foundational work for the study not only of ancient history but also contemporary politics and international relations. How to Think about War features speeches that have earned the History its celebrated status--all of those delivered before the Athenian Assembly, as well as Pericles's funeral oration and the notoriously ruthless "Melian Dialogue." Organized by key debates, these speeches reveal the complexity and elegance--but also the recklessness, cruelty, and Realpolitik--of Athenian warfighting and imperialism. The first English-language collection of speeches from Thucydides in nearly half a century, How to Think about War takes readers straight to the heart of this timeless thinker. ...Show more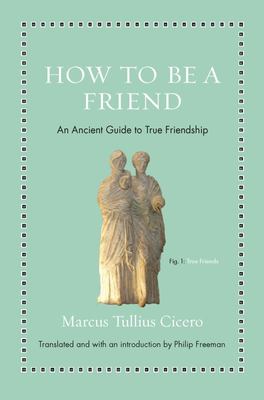 $29.99
AUD
Category: Philosophy | Series: Ancient Wisdom for Modern Readers Ser.
In a world where social media, online relationships, and relentless self-absorption threaten the very idea of deep and lasting friendships, the search for true friends is more important than ever. In this short book, which is one of the greatest ever written on the subject, the famous Roman politician a nd philosopher Cicero offers a compelling guide to finding, keeping, and appreciating friends. With wit and wisdom, Cicero shows us not only how to build friendships but also why they must be a key part of our lives. For, as Cicero says, life without friends is not worth living. Filled with timeless advice and insights, Cicero's heartfelt and moving classic-written in 44 BC and originally titled De Amicitia-has inspired readers for more than two thousand years, from St. Augustine and Dante to Thomas Jefferson and John Adams. Presented here in a lively new translation and an inviting introduction, How to Be a Friend explores how to choose the right friends, how to avoid the pitfalls of friendship, and how to live with friends in good times and bad. Cicero also praises what he sees as the deepest kind of friendship-one in which two people find in each other "another self" or a kindred soul. ...Show more
$35.99
AUD
Category: Philosophy
THE INTERNATIONAL BESTSELLERA Guardian, Daily Telegraph, New Statesman and Daily Express Book of the Year'Hugely, highly and happily recommended' Stephen Fry'You should read Humankind. You'll learn a lot (I did) and you'll have good reason to feel better about the human race' Tim Harford'Made me see hum anity from a fresh perspective' Yuval Noah HarariIt's a belief that unites the left and right, psychologists and philosophers, writers and historians. It drives the headlines that surround us and the laws that touch our lives. From Machiavelli to Hobbes, Freud to Dawkins, the roots of this belief have sunk deep into Western thought. Human beings, we're taught, are by nature selfish and governed by self-interest.Humankind makes a new argument- that it is realistic, as well as revolutionary, to assume that people are good. By thinking the worst of others, we bring out the worst in our politics and economics too.In this major book, internationally bestselling author Rutger Bregman takes some of the world's most famous studies and events and reframes them, providing a new perspective on the last 200,000 years of human history. From the real-life Lord of the Flies to the Blitz, a Siberian fox farm to an infamous New York murder, Stanley Milgram's Yale shock machine to the Stanford prison experiment, Bregman shows how believing in human kindness and altruism can be a new way to think and act as the foundation for achieving true change in our society.It is time for a new view of human nature. ...Show more
$19.99
AUD
Category: Philosophy
We live in a time of unprecedented upheaval, when technology and so-called progress have made us richer but more uncertain than ever before. We have questions about the future, society, work, happiness, family and money, and yet no political party is providing us with the answers.We need a new movement. One defined by a political outsider, the voice of a generation, one who doesn't harness rage or agitate grievances but who instead provides us with the clear and convincing answers for which we've been looking. Rutger Bregman is that voice.From a fifteen-hour week to a universal basic income, from open borders to getting rid of the fallacy that a higher salary is automatically a reflection of societal value, Bregman looks at the evidence for and against throughout history and up to the present day - and argues 'Why not'?Utopia for Realists is an idea whose time has come. A visionary manifesto for a disillusioned age, a manifesto to spark debate and inspiration - a manifesto to change the world. ...Show more
$29.99
AUD
Category: Philosophy | Series: Ancient Wisdom for Modern Readers Ser.
A vivid and accessible new translation of Cicero's influential Stoic writings on the divine Most ancient Romans were deeply religious and their world was overflowing with gods--from Jupiter, Minerva, and Mars to countless local divinities, household gods, and ancestral spirits. One of the most influent ial Roman perspectives on religion came from a nonreligious belief system that is finding new adherents even today: Stoicism. How did the Stoics think about religion? In How to Think about God, Philip Freeman presents vivid new translations of Cicero's On the Nature of the Gods and The Dream of Scipio. In these brief works, Cicero offers a Stoic view of belief, divinity, and human immortality, giving eloquent expression to the religious ideas of one of the most popular schools of Roman and Greek philosophy. On the Nature of the Gods and The Dream of Scipio are Cicero's best-known and most important writings on religion, and they have profoundly shaped Christian and non-Christian thought for more than two thousand years, influencing such luminaries as Augustine, Thomas Aquinas, Dante, and Thomas Jefferson. These works reveal many of the religious aspects of Stoicism, including an understanding of the universe as a materialistic yet continuous and living whole in which both the gods and a supreme God are essential elements. Featuring an introduction, suggestions for further reading, and the original Latin on facing pages, How to Think about God is a compelling guide to the Stoic view of the divine. ...Show more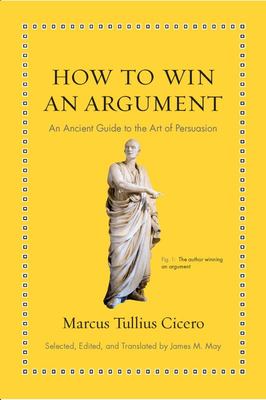 $29.99
AUD
Category: Philosophy | Series: Ancient Wisdom for Modern Readers Ser. | Reading Level: very good
All of us are faced countless times with the challenge of persuading others, whether we're trying to win a trivial argument with a friend or convince our coworkers about an important decision. Instead of relying on untrained instinct-and often failing as a result-we'd win more arguments if we learned th e timeless art of verbal persuasion, rhetoric. How to Win an Argument gathers the rhetorical wisdom of Cicero from across his works and combines it with passages from his legal and political speeches to show his powerful techniques in action. The result is an enlightening and practical introduction to the secrets of persuasive speaking and writing-including strategies that are just as effective in today's offices, schools, courts, and political debates as they were in the Roman forum.How to Win an Argument addresses proof based on rational argumentation, character, and emotion; the parts of speech; the plain, middle, and grand styles; how to persuade no matter what audience or circumstances you face; and more. Astonishingly relevant, this anthology of Cicero's rhetorical and oratorical wisdom will be enjoyed by anyone who ever needs to win arguments and influence people. ...Show more
$22.99
AUD
Category: Philosophy
From author and psychotherapist Dr. Brian Weiss comes the classic bestseller on the true case of the past-life therapy that changed the lives of both the prominent psychiatrist and young patient involved--now featuring a new afterword by the author. As a traditional psychotherapist, Dr. Brian Weiss was astonished and skeptical when one of his patients began recalling past-life traumas that seemed to hold the key to her recurring nightmares and anxiety attacks. His skepticism was eroded, however, when she began to channel messages from the "space between lives," which contained remarkable revelations about Dr. Weiss' family and his dead son. Using past-life therapy, he was able to cure the patient and embark on a new, more meaningful phase of his own career. With more than one million copies in print, Many Lives, Many Masters is one of the breakthrough texts in alternative psychotherapy and remains as provocative and timeless as it was when first published. ...Show more
$19.99
AUD
Category: Philosophy
Simply written, and with a view to taking the wisdom of Confucius out of the hands of the academics and the philosophers and making it accessible to the general reader, Confucius From the Heart gives us a contemporary Confucius, one who can teach us how to attain spiritual happiness, adjust our daily ro utines and find our place in modern life. Yu Dan argues that his sayings, or Analects - far from being merely interesting quotes from ancient lore, of little use in our hectic, stress-filled world. Instead, they are simple truths that can speak to each and every one of us and help us lead better, happier, calmer lives. ...Show more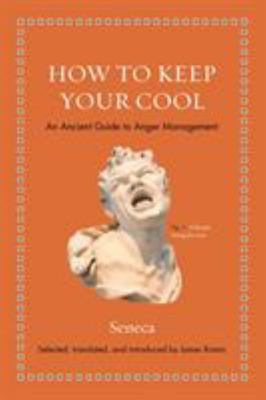 $29.99
AUD
Category: Philosophy | Series: Ancient Wisdom for Modern Readers Ser.
Timeless wisdom on controlling anger in personal life and politics from the Roman Stoic philosopher and statesman Seneca In his essay "On Anger" (De Ira), the Roman Stoic thinker Seneca (c. 4 BC-65 AD) argues that anger is the most destructive passion: "No plague has cost the human race more dear." Thi s was proved by his own life, a life he barely preserved under one wrathful emperor, Caligula, and lost under a second, Nero. This splendid new translation of essential selections from "On Anger," presented with an enlightening introduction and the original Latin on facing pages, offers readers a timeless guide to avoiding and managing anger. It vividly illustrates why the emotion is so dangerous and why controlling it would bring vast benefits to individuals and society. Drawing on his great arsenal of rhetoric, including historical examples (especially from Caligula's horrific reign), anecdotes, quips, and soaring flights of eloquence, Seneca builds his case against anger with mounting intensity. Like a fire-and-brimstone preacher, he paints a grim picture of the moral perils to which anger exposes us, tracing nearly all the world's evils to this one toxic source. But he then uplifts us with a beatific vision of the alternate path, a path of forgiveness and compassion that resonates with Christian and Buddhist ethics. Seneca's thoughts on anger have never been more relevant than today, when uncivil discourse has increasingly infected public debate. Whether seeking personal growth or political renewal, readers will find, in Seneca's wisdom, a valuable antidote to the ills of an angry age. ...Show more
$44.99
AUD
Category: Philosophy | Series: Sterling Milestones
Philosophy explores the deepest, most fundamental questions of reality. This accessible and entertaining chronology presents 250 of the most important theories, events and seminal publications in the field. Brief, engaging and beautifully illustrated entries cover a range of topics and cultures, from th e Hindu Vedas and Plato's theory of forms to Pascal's Wager, existentialism, feminism and the Triple Theory of Ethics. ...Show more
$24.99
AUD
Category: Philosophy
Is there a God, should I eat meat, where does the universe come from, could I live for ever as a robot?  These are the big questions readers will be wrestling with in this thoroughly enjoyable book. Dip into any chapter and you will find lively scenarios and dialogues to take you through philosophical puzzles ancient and modern, involving virtual reality, science fiction and a host of characters from this and other planets. The text is interspersed on every page with lively cartoons, and there is a list of philosophical jargon at the end. Stephen Law has a gift for communicating complex ideas.   He offers few answers, but his unstuffy, highly personal approach will have the reader thinking and arguing with as much pleasure as he does himself. ...Show more