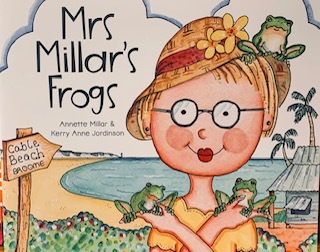 Mrs Millar's Frogs
by Annette Millar; Kerry Anne Jordinson (Illustrator)
$17.99
AUD
Category: Children
"Frogs! I love frogs, frogs in Broome. They live in my house in every room."So begins the story of Mrs Millar and her much loved frogs. Follow the adventures of these little characters as they hop and hide in Mrs Millar's house. This new edition of an old favorite, which has never lost its appeal for y oung readers ...Show more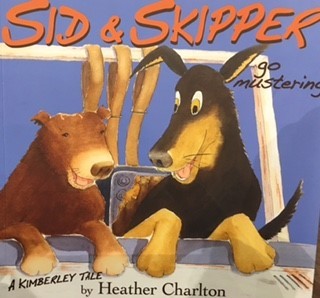 $20.99
AUD
Category: Children
Meet Sid and Skipper, two Kimberley Kelpies. Sid has always been Top Dog on the cattle station, and he doesn't welcome silly young Skipper. But when Sid finds himself in trouble, who will be there to help him? A story of pride, a fall and two lovable characters. This is the first book written and ill ustrated by Heather Charlton.  Heather spent some years on a cattle station in the Kimberley, where she met the real Sid and Skipper.  Her illustrations are clever and amusing. Age level: suitable for readers in lower primary school. ...Show more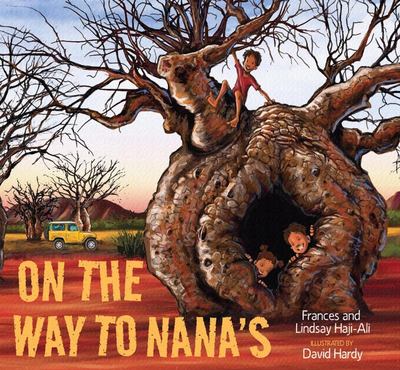 On the Way to Nana's
by Frances Haji-Ali; Lindsay Haji-Ali; David Hardy (Illustrator)
$17.99
AUD
Category: Children
Age range 4 to 8 Frances and Lindsay Haji-Ali take us counting backwards from FIFTEEN to ONE on this spectactular journey in the far north of WA. When Frances and Lindsay lived with their family in Broome, they often set out to visit Nana in the tiny outback town of Wyndham over 1,000km north. These roa d trips took them across the magnificent Kimberley landscape and inspired this counting story. On the way to Nana's is a standout counting book. Counting backwards from 'fifteen to one' is a challenging concept for children to grasp. Each double-page spread includes numbers and words and will enthrall readers, parents and educators as they find and count the objects on each page. From bulbous boabs and wild brumbies to weary travellers, flying magpie geese and flowing waterfalls, David Hardy's striking illustrations capture the awe and excitement of this special family adventure. ...Show more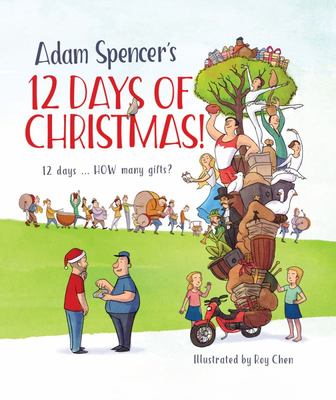 $24.99
AUD
Category: Picture Books
Adam Spencer's 12 Days of Christmas is a funny -- and distinctly Australian -- take on the classic Christmas carol. Featuring beautiful illustrations, it's the perfect way to celebrate the festive season, while learning to count at the same time! So join in the fun with everyone's favourite numbers guy as we count down the days till Christmas. ...Show more
$22.99
AUD
Category: Picture Books | Series: Tales from the Bush Mob Ser.
Age range 6 to 9 The emus couldn't fly, but did they sit around looking sad? No! They made sure everyone knew just how fast they could run. Except for poor Lofty... Lofty, a young emu desperately wants to win a big emu race, but he is slow and clumsy — and his first race ends in disaster! But, Lofty rea lises there is another way to win the race. He enlists the help of his Bush Mob friends Eagle, Sugar Glider and Bat — who are all excellent fliers — to teach him to fly. But it is Bush Mob's inventor, Platypus, who designs the Feathery Paraglider that allows Lofty to win the day!Tales from the Bush Mob is a series of books about the Bush Mob, a group of animals who work together to solve problems. The first in the series Willy-willy Wagtail, introduced Willy Wagtail and Gusto the Wind, who save the animals from a bushfire. Each book shares a rich landscape of characters and places, including Lofty the emu, Eagle, Sugar Glider, Bat, Platypus, Koala, Wombat, Kookaburra, Echidna, Kangaroo. These stories emphasise the value of respect for First Nations culture and country, as well as the importance of courage, perseverance and wisdom to bind communities together. The Emu Who Ran Through the Sky is the second book in the series. ...Show more
$19.99
AUD
Category: Picture Books
A gorgeously illustrated Christmas classic re-written and illustrated by Alex T. Smith, the creator of the Claude series and How Winston Delivered Christmas.On the first day of Christmas my Grandma sent to me . . .Grandma's presents may start off sensible - a partridge is easy enough to take care of - b ut her generosity soon gets wildly out of hand . . . The Twelve Days of Christmas: Or Grandma is Overly Generous is a witty new take on the festive classic The Twelve Days of Christmas, accompanied by beautiful full-colour illustrations, this is the perfect Christmas present for any child. ...Show more
$14.99
AUD
Category: Picture Books
From the multi award-winning creator of the modern classic Meerkat Mail, this gorgeous festive treat is full of Christmas card flaps to lift, as Sunny the meerkat travels the world in the search of the perfect Christmas. A Sunday Times Book of the Year. Sunny wants a white Christmas, with a decorated tr ee, carols and sprouts for dinner . . . none of which he can see at home in the Kalahari desert. So off he heads to find the perfect Christmas elsewhere, before realizing that maybe Christmas isn't all about the trimmings. Emily Gravett's witty and heartwarming celebration of festive fun and family love shows that Christmas can be whatever you want it to be. ...Show more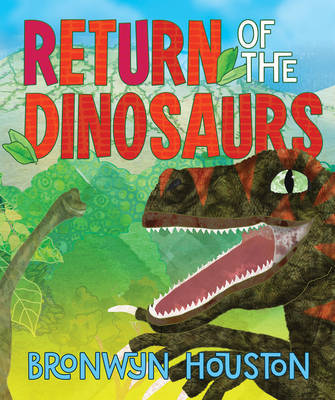 $17.99
AUD
Category: Children
Ages 6 - 9 Long ago dinosaurs lived here, and their ancient footprints can still be found. Imagine if the dinosaurs came back to visit us! At high tide, they would cool down in Anastasias's Pool. Watch out for the big splash! They would play with the humpback whale calves off Cable Beach. Those little f ellas have got a long journey ahead of them! A fun and dynamic look at what life would be like for dinosaurs if they were roaming the Broome coastline today! Reflecting the famous colours of north west Australia and its rugged environment, the textured collage layers of artwork capture the character and beauty of the dinosaurs, birds, and marine life. ...Show more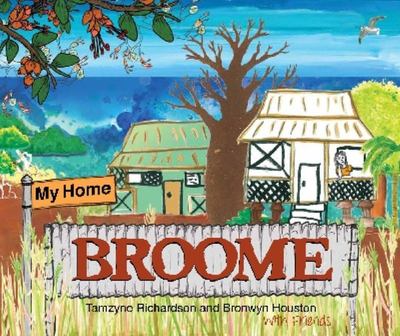 $17.99
AUD
Category: Children
My Home Broome is a beautiful new picture book that captures the heart and soul of the unique multicultural community of Broome in Australias north west. With a poem written by nine year old Tamzyne Richardson as its centerpiece, My Home Broome is a rich collage of interesting facts and vibrant artwork that reflects the towns rich history and diverse ecology. From the pristine coast to the sandy plains of Roebuck Bay, Tamzyne shares her world and takes the reader on a personal journey around Broome and its environs. I live in a place where the wader birds search for food I live in a place where the goorlils swim in Roebuck Bay My home Broome ...Show more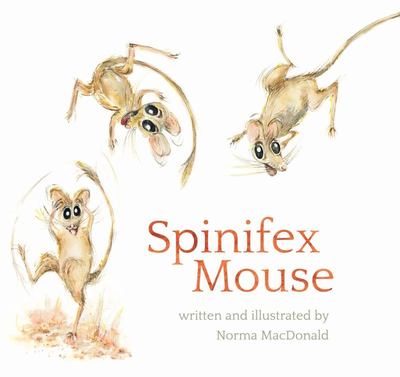 $17.99
AUD
Category: Children
Age range 3 to 8 Spinifex Mouse is the heartwarming tale of Cheeky, a spinifex hopping mouse, who lives in the Pilbara region of Western Australia. Cheeky is an adventurous little mouse who loves to leap high into the air and practice acrobatic tricks. Every morning, when his family have returned to the ir burrow to sleep after a night's foraging, Cheeky sneaks out again to look for more food and practice his flips. Each day, he ventures a little further from the burrow. One morning, when Cheeky is far from home, he shows off his clever tricks in front of a hungry snake and becomes swept up in a heart-stopping and very risky adventure. ...Show more
How the Birds Got Their Colours
by Mary Albert (As told by); Pamela Lofts (Compiled by); Children Broome WA Staff (Illustrator)
$17.99
AUD
Category: Picture Books | Series: Aboriginal Story Ser.
Re-release of a children's picture storybook, first published in 1983. Aboriginal Dreamtime story about how Australian native birds got their bright feathers, and why the crow stayed black. Illustrations based on original paintings by Aboriginal children living in Broome, Western Australia.