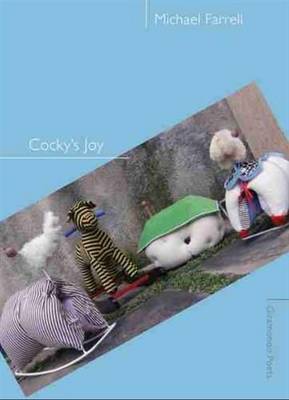 $24.00
AUD
Category: Poetry
Michael Farrell has a reputation as the most adventurous and experimental of contemporary Australian poets, since he continually pushes the boundaries of what our poetry can do. Cocky's Joy is likely to be his breakthrough collection, the one which wins him a wider audience, and part of the reason for t his lies in the use it makes of Australian history and popular culture. Farrell was born and raised in rural NSW and as its title suggests, many of the poems in this collection are rooted in the bush, which they present as a surreal wonderland, connected to the world in magical and often hilarious ways. There are love poems too, and gay riffs on such figures as the cowboy, the waiter and the 'romantic woman'. Farrell's experimentalism doesn't prevent him from offering really moving tributes, to parents and lovers, and scenes remembered from the past. In fact, it is precisely his eye for metaphor and the strange combination, for punning and word play, that gives his poetry its humour and energy. "Catherine/ designed pages for ads where tiny buffalo/ roamed a celery patch, leaving health warnings/ on the stalks. Why not just use ants? objected/ Heathcliff." ...Show more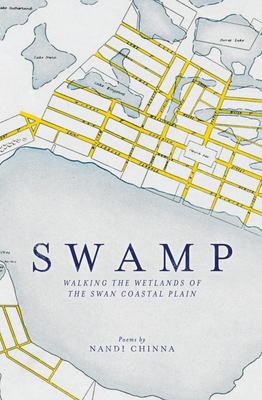 $24.99
AUD
Category: Poetry
Chinna uncovers the lost places that exist beneath the townscape of Perth. For the last four years the poet has walked the wetlands of the Swan Coastal Plain - and she has walked the paths and streets where the wetlands once were. Chinna writes with great poignancy and beauty of our inability to return, and the ways in which we can use the dual practice of writing and walking to reclaim what we have lost. Her poems speak with urgency about wetlands that are under threat from development today. ...Show more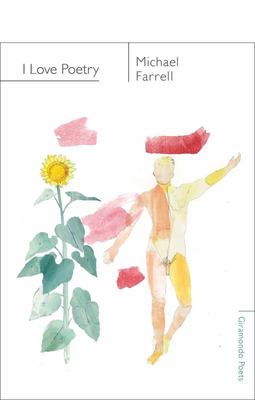 $24.00
AUD
Category: Poetry
In I Love Poetry Michael Farrell continues to affirm poetry as a mode of thinking. His poems aspire to both memorability and meaning, and to invoke new Australian realities - 'the rhyme's a moral that becomes a fence; a fallen-down fence is a joy forever.' The tone is playful and ironic, more under the skin of the mind than in its face. Poems like 'Into a Bar', in which Blue Poles and INXS entertain themselves with digital prune juice and a video burger, or 'Cate Blanchett and the Dif cult Poem', with the actor and Waleed Aly, add new dimensions to Australian icons. 'Great Poet Snowdome' is a story of kitsch involving Sydney and a pope - a recurring gure in the book, since he reappears as Pope Pinocchio, alongside the Professor of Milk and Sugar. There's a Mad Max riff ('Put Your Helmet On'); a One Direction revision ('Drag Me Down'); and new appreciations of lyrebirds, kangaroos and chocolate frogs. There is Sid Vicious and there are lamingtons. There is everything that loves poetry: Weetbix, Iron Maiden T-shirts, motorbikes, and you. ...Show more
$29.99
AUD
Category: Poetry
A breathtaking new volume of poetry from an Australian literary icon, David Malouf's first full volume of poetry since Typewriter Music once again shows us why he is one of Australia's most enduring and respected writers. Earth Hour comes to rest at the perfect, still moment of "silence, following talk" after its exploration of memory, imagination, and mortality. With elegance and wit, these poems move from profound depths to whimsy and playfulness. As Malouf interweaves light and dark, levity and gravity, he offers a vision of life on "this patch/ of earth and its green things," charting the resilience of beauty amid stubborn human grace. ...Show more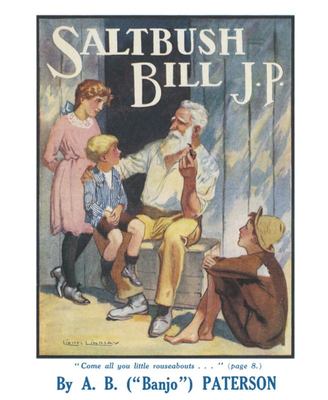 $19.99
AUD
Category: Poetry | Series: Pocket Editions for the Trenches Ser.
Saltbush Bill, J.P., and Other Verses (1917) is the third collection of poems by Australian poet Banjo Paterson. It was released in hardback by Angus and Robertson in 1917, and features the poems "Waltzing Matilda," "Saltbush Bill, J.P.," "An Answer to Various Bards" and "T.Y.S.O.N.."
$29.99
AUD
Category: Poetry | Reading Level: 1 Poetry
This is only David Malouf's third new poetry volume in nearly 40 years, so it is a significant publishing event. As one of Australia's greatest living poets, Malouf continues to meditate and reflect on themes of mortality and memory. The poems in An Open Bookare attentive and evocative, vital and beauti ful, revisiting and reimagining some of the key themes that have resonated with readers over his impressive career. Like the 'small comfort of light . . . as night comes on', Malouf's new poems hold close the precious and tender. Only a few of these poems have ever been published, so most of the collection will be completely new to readers everywhere. An Open Bookwill be the literary gift of the Christmas and summer of 2018. ...Show more
$35.00
AUD
Category: Poetry
"A unique collection of original Australian bush ballads and the stories that inspired them - in the tradition of Banjo Paterson and Henry Lawson. WALTZING AUSTRALIA is a wonderful celebration of the Australian bush and the people who live there, written by a gifted storyteller who's spent much of his l ife working on the land. Featuring fifty poems and stories that tell of the heartbreak, humour and hard yakka that come with living and working in the bush - many of which were written on long days droving sheep and cattle, on the back of a motorbike, or by the fading light in camp hundreds of miles from anywhere. These evocative bush verses and the tales behind them shine light on characters and events from Australia's pioneering past as well as embracing Tim's own experiences in the outback" ...Show more
Yeats
by W.B. Yeats (ed Seamus Heaney)
$16.99
AUD
Category: Poetry | Series: Poet to Poet Ser.
In this series, a contemporary poet selects and introduces a poet of the past. By their choice of poems and by the personal and critical reactions they express in their prefaces, the editors offer insights into their own work as well as providing an accessible and passionate introduction to some of the greatest poets in our literature. W. B. Yeatss (1865-1939) was born in Dublin, and was educated in Ireland and England. He was instrumental in the development of a national Irish theatre - and in particular, the founding of the Abbey Theatre. He was awarded the Nobel Prize for Literature in 1923. ...Show more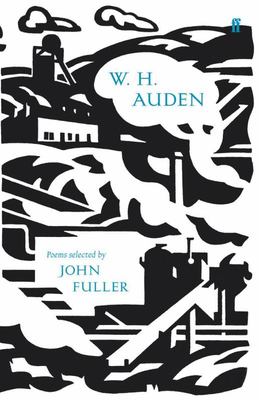 $26.99
AUD
Category: Poetry
W. H. Auden (1907-73) came to prominence in the 1930s among a generation of outspoken poets that included his friends Louis MacNeice, Stephen Spender and C. Day Lewis. But he was also an intimate and lyrical poet of great originality, and a master craftsman of some of the most cherished and influential poems of the past century. Other volumes in this series include: "Betjemen", "Eliot", "Plath", "Hughes" and "Yeats". ...Show more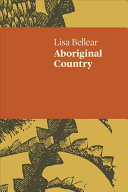 Aboriginal Country
by Lisa Bellear; Jen Jewel Brown (Editor)
$22.99
AUD
Category: Poetry | Series: UWAP Poetry Ser.
Much of Lisa Bellear's poetry is politics made eloquent. In Aboriginal Country many poems seem to spark with frustrated energy over Australia's political crossed circuits regarding a treaty with our First Nations peoples - as promised by Prime Minister Hawke in 1988. Reading the title poem for the first time I was struck by its power. We are on Aboriginal Country in Australia. With subtle barbs she wakes us as to how the 'ownership' (via naming 'rights') of Australian public lands and monuments lauds absent white English royalty and 'intrepid god fearing discoverers'. Yet in her closing lines the poet transforms this potential for bitterness into a moment of hushed respect for country. - Jen Jewel Brown, Editor I am one of many Australians who never met Lisa Bellear, yet was shocked by her unexpected and tragic passing. These poems are her gift In this collection the poems resonate her warrior spirit, and the spirit of Aboriginal Country, as was her wish. " Ali Cobby Eckermann, Nunga poet and writer Lisa Bellear became a close friend when I studied and taught at Melbourne University from the mid-1990s. During that time she became renowned not only as a poet but also as a community photographer recording numerous events and people in the local Aboriginal community. Her sudden departure was a great shock to all who knew her, but she lives on in our memories because her poems and photographs are the powerful legacy she left us. - Dr Gary Foley, Associate Professor in History, Moondani Balluk, Victoria University ...Show more