$19.99
AUD
Category: Gift Books and Humour | Reading Level: very good
Australian slang unites the true blue and the dinky-di and separates the cheeky little possums from the happy little Vegemites. When we use slang, we're connecting with the diggers in the villages of France ordering a vin blanc ('plonk') and the Indigenous Dharug-speakers of Sydney locating one another with a familiar cry ('within cooee'). In this attractive and educational new pictorial guide, readers will be ably led through the world of Aussie slang by the great H.G. 'battered sav' Nelson. ...Show more
A Moveable Feast 2e
by Lonely Planet Food Staff; Anthony Bourdain; Matthew Fort; Stefan Gates; Don George; Mark Kurlansky; David Lebovitz; Matt Preston; Andrew Zimmern
$24.99
AUD
Category: Lonely Planet | Series: Lonely Planet Travel Literature Ser.
Lonely Planet: The world's leading travel guide publisher* Life-changing food adventures around the world. From bat on the island of Fais to chicken on a Russian train to barbecue in the American heartland, from mutton in Mongolia to couscous in Morocco to tacos in Tijuana - on the road, food nourishe s us not only physically, but intellectually, emotionally, and spiritually too. It can be a gift that enables a traveller to survive, a doorway into the heart of a tribe, or a thread that weaves an indelible tie; it can be awful or ambrosial - and sometimes both at the same time. Celebrate the riches and revelations of food with this 38-course feast of true tales set around the world. Features stories by Anthony Bourdain, Andrew Zimmern, Mark Kurlansky, Matt Preston, Simon Winchester, Stefan Gates, David Lebovitz, Matthew Fort, Tim Cahill, Jan Morris and Pico Iyer. Edited by Don George. About Lonely Planet: Started in 1973, Lonely Planet has become the world's leading travel guide publisher with guidebooks to every destination on the planet, as well as an award-winning website, a suite of mobile and digital travel products, and a dedicated traveller community. Lonely Planet's mission is to enable curious travellers to experience the world and to truly get to the heart of the places where they travel. TripAdvisor Travellers' Choice Awards 2012 and 2013 winner in Favorite Travel Guide category 'Lonely Planet guides are, quite simply, like no other.' - New York Times 'Lonely Planet. It's on everyone's bookshelves; it's in every traveller's hands. It's on mobile phones. It's on the Internet. It's everywhere, and it's telling entire generations of people how to travel the world.' - Fairfax Media (Australia) *#1 in the world market share - source: Nielsen Bookscan. Australia, UK and USA. March 2012-January 2013 ...Show more
$22.99
AUD
Category: Gift Books and Humour | Series: Macmillan Collector's Library
A gorgeous anthology of poetry, fiction and essays about food from your favorite classic authors. From ancient times to today's celebrity chefs, people have always been inspired to write about food. In this delectable collection, Food for Thought, food historian Annie Gray has chosen an array of materi al to entertain and inspire. The variety is impressive - from lavish feasts in classical times to street food of pea soup and eels in 19th century London to how to find food on a desert island. Brimming with satire on Victorian etiquette, intriguing recipes through the centuries, and culinary advice from cooks and hosts, there's plenty to sink your teeth into. Whether you're a keen chef or much prefer to be cooked for, Food for Thought is a delicious anthology of classic food writing to satisfy any palate. Part of the Macmillan Collector's Library, a series of stunning pocket size classics. These beautiful books make perfect gifts or a treat for any book lover. ...Show more
$32.99
AUD
Category: Gift Books and Humour
Ned Kelly's tin helmet looms large over Australia's bushranging past, but what about all the unsung outlaws of the Australian bush? What about Black Caesar, who escaped his tyrannous British overlords four times and indeed invented the great Australian tradition of bushranging? Or Mad Dog Morgan who set out to write his name in blood on history's ledger, the dynamic Captain Thunderbolt and his loyal wife Mary Ann Bugg, bushranging's greatest queen, and Matthew Brady, the gentleman bushranger, who showed us all the cilivised side of armed robbery? In Mad Dogs and Thunderbolts Ben Pobjie celebrates the derring-do and revolutionary passion of all the wild colonial boys and girls who raided our towns and stole our hearts, all while wearing sensible headgear. ...Show more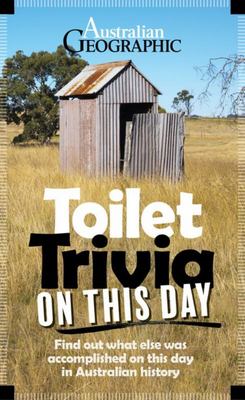 $29.99
AUD
Category: Gift Books and Humour
Allie Brosh, the "gut-bustingly funny" (NPR), award-winning, and #1 New York Times bestselling author of Hyperbole and a Half, shares a new collection of autobiographical and illustrated essays. A Touchstone book. Touchstone has a great book for every reader.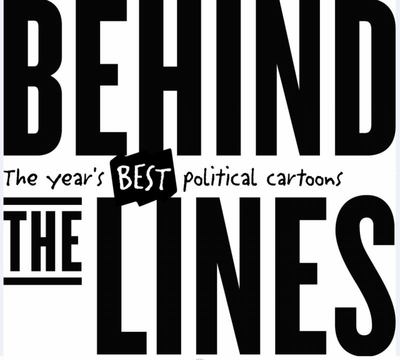 $19.99
AUD
Category: Gift Books and Humour
A companion to the Museum of Australian Democracy's Behind the Lines exhibition.
$29.99
AUD
Category: Gift Books and Humour
Heartfelt and hilarious, this is a book for anyone who has tried to imagine what their dog was thinking. Human beings often write about their dogs, but the dogs don't usually get a right of reply.  In Love, Clancy, Richard Glover has collated the letters sent by Clancy to his parents in the bush. They a re full of a young dog's musings about the oddities of human behaviour, life in the big city, and his own attempts to fit in. You'll meet Clancy as a puppy, making his first attempt to train his humans, then see him grow into a mature activist, demanding more attention be paid to a dog's view of the world. Along the way, there are adventures aplenty, involving robotic vacuum cleaners, songs about cheese, trips to the country and stolen legs of ham - all told with a dog's deep wisdom when it comes to what's important in life. With delightful illustrations by cartoonist Cathy Wilcox. PRAISE FOR RICHARD GLOVER The Land Before Avocado 'This is vintage Glover - warm, wise and very, very funny. Brimming with excruciating insights into life in the late sixties and early seventies, The Land Before Avocado explains why this was the cultural revolution we had to have' Hugh Mackay 'Hilarious and horrifying, this is the ultimate intergenerational conversation starter' Annabel Crabb Richard Glover's just-published The Land Before Avocado is a wonderful and witty journey back in time to life in the early 1970s' Richard Wakelin, Australian Financial Review Flesh Wounds 'A funny, moving, very entertaining memoir' Bill Bryson, New York Times 'The best Australian memoir I've read is Richard Glover's Flesh Wounds' Greg Sheridan, The Australian   ...Show more
$22.99
AUD
Category: Gift Books and Humour | Series: Macmillan Collector's Library
Classic writers remind us to saunter, march, prowl and wander in this gorgeously curated collection of writing for the everyday walker.Part of the Macmillan Collector's Library; a series of stunning pocket size classics. These beautiful books make perfect gifts or a treat for any book lover. This editio n is edited and introduced by Suzy Cripps.Whether walking through awe-inspiring countryside or weaving your way through crowds in the hustle and bustle of great cities, we take thousands of steps a day. Finding meaning in movement can be difficult in today's frenetic world. This may seem like a modern problem, but putting one foot in front of the other is something that authors have been writing about for centuries. Some like Gaskell, Wordsworth and Whitman extoll the virtues of walking in the countryside, be it on one's own connecting with nature or as the means to really good conversation with friends. Others like Dickens and E. M. Forster explore the thrill and dangers of moving about the city, by day or by night. In The Joy of Walking you'll find a wealth of essays, poetry and fiction celebrating and exploring the joy of walking. ...Show more
$19.99
AUD
Category: Gift Books and Humour
Ah, parenting. After 200,000 years of keeping kids alive, you'd reckon we'd have it nailed. But, as the decades roll on, it seems we're as clueless as ever. In the great tradition of mums and dads throughout history, we're still making it up as we go along. Hopscotch may have given way to Xbox and fish fingers to quinoa-kale organic nuggets, but, when it comes to parenting, some things never change. A laugh-out-loud look at parenthood through the ages. Humorous commentary by Dave O'Neil accompanies photographs of parents, families and children from the National Library of Australia's Pictures Collection. ...Show more
$22.99
AUD
Category: Gift Books and Humour | Series: Macmillan Collector's Library
A gorgeous anthology of poetry, fiction and essays about friendship from your favorite classic authors.Some friendships need celebrating, some are hard to navigate, and some need a bit of tender love and care. Delve into this anthology for a tour of all aspects of friendship - from the strength of its b onds, how it can hurt and how it runs deep. This edition is edited and introduced by writer, academic and historian, Michèle Mendelssohn. Why Friendship Matters is an inspiring collection that spans three centuries of writing and includes many beloved authors from across the globe, including Audre Lorde, Lucy Maud Montgomery, Michel de Montaigne, Ralph Waldo Emerson, Jane Austen, and Alice E. Ives.Part of the Macmillan Collector's Library, a series of stunning pocket size classics. These beautiful books make perfect gifts or a treat for any book lover. ...Show more
$22.99
AUD
Category: Gift Books and Humour | Series: Macmillan Collector's Library
In a world where we're more connected than ever, why is it that we're also more lonely? Dip into this anthology of classic writing to reclaim the pleasure of your own company.Part of the Macmillan Collector's Library; a series of stunning pocket size classics. These beautiful books make perfect gifts or a treat for any book lover. This edition is edited and introduced by writer and academic, Zachary Seager.The Art of Solitude shows some of the myriad ways in which people throughout history have understood their experiences of the solitary life, or have counselled others to benefit from solitude. It contains poetry, essays, autobiographical pieces and short stories from writers such as Virginia Woolf, Edgar Allen Poe, Emily Dickinson and Ralph Waldo Emerson.These diverse works can teach us how to think in freedom, how to enjoy a profound inner life and how best to cope with the fact that, as the novelist Joseph Conrad put it, we live, as we dream - alone. Above all, they show how we might truly connect with ourselves and, in the process, how we can meaningfully connect with those around us, including the earth itself. Looked at in this way, solitude is always focused both outward and inward, towards the self and towards the world. The cure for loneliness is, in the end, the art of solitude. ...Show more