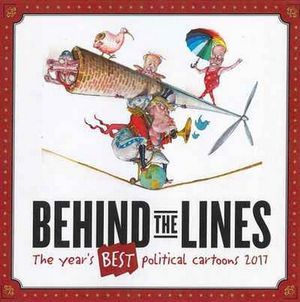 $19.95
AUD
Category: Gift Books and Humour
Behind the Lines: The Year's Best Political Cartoons 2017 celebrates another year in Australia's unique, vibrant, and fearless tradition of political cartooning. No politician, party, or policy is safe from the nation's best cartoonists; witty, powerful, or ribald, their images offer an astutely observe d journey through twelve months in our political life. ...Show more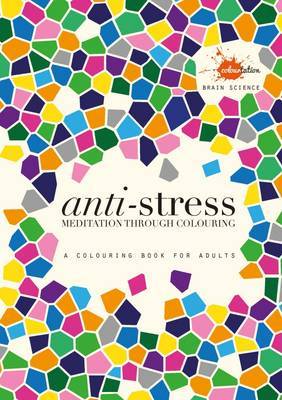 $22.99
AUD
Category: Gift Books and Humour
While there are colouring books of every description available this book is drawn from the science behind using colouring to reduce stress. The fact is our brains get overwhelmed at times by the speed of life and bombardment of information. It is essential for our health and wellbeing to be able to draw upon our own resources to deal with stress when it comes along.  ANTI STRESS: A colouring book for adults provides an easily used meditative technique to relax - which everyone can do "- by using the unique technique of PATTERN, REPETITION, SINGLE FOCUS and CREATIVITY with no COMPETITIVE pressure in colouring-in. ANTI STRESS taps into your own powerful inner resources controlled by your brain, to combat stress by engaging in an activity it remembers as both creative and relaxing - colouring in a meditative way that moves your brain to a more restful state. Allow the mind to relax and enjoy the meditative qualities that come from these exercises which thousands have already done and enjoyed the benefits. ...Show more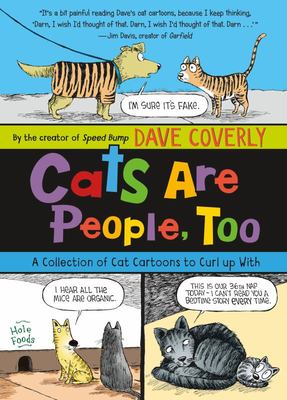 $26.99
AUD
Category: Gift Books and Humour
Here is an irresistible collection of clever cat-themed cartoons--a companion title to Dave Coverly's Dogs Are People, Too: A Collection of Cartoons to Make Your Tail Wag. This collection contains over a hundred of Dave's funniest cat cartoons from his nationally syndicated panel Speed Bump, as well as cat doodles and interviews from eight other award-winning cat-loving cartoonists. Filled with cat clichés, cat bloopers, and pop "cature," this is a compelling gift item perfect for animal-lovers of all ages.Christy Ottaviano Books ...Show more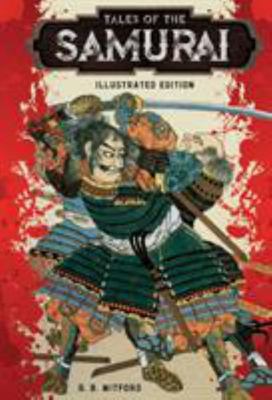 $29.99
AUD
Category: History | Series: Illustrated Classic Editions Ser.
In this lavishly illustrated volume, A.B. Mitford presents ancient Japanese tales filled with action, romance, and the supernatural. Proud lords and their loyal retainers, a brave samurai and his faithless wife, a vampire cat, and howling spirits are all featured in the engaging stories that follow, i ncluding: *   The Forty-Seven Rōnin: In this account of fierce heroism, a band of rōnin--masterless samurai who wander the country as somewhat disreputable knights errant--swear to lay down their lives to avenge their lord, who was condemned to hara kiri and his property and castle forfeited to the state. *   How Tajima Shumé was Tormented by a Devil of his Own Creation: When a traveling rōnin amasses great wealth with a dead priest's money, he finds himself confronted with a fearful vision of the man he murdered. *   The Badger's Money: An old priest takes pity on a helpless badger that asks to enter his warm cottage so that it may live through a bitterly cold night. Appendices covering hara kiri and funeral rites conclude this collection of mesmerizing stories about Japanese life in days of yore. ...Show more
$14.99
AUD
Category: Gift Books and Humour
Take a walk on the weird side as Lonely Planet Kids reveals 100 of the world's strangest animals. From glass frogs and mole lizards to umbrella birds and fishing spiders, discover crazy creatures and rare species you've never heard of before from all corners of the globe! Meet the egg-eating snake and s atanic leaf-tailed gecko from Africa; the chinstrap penguin and narwhal from the Arctic Circle; the Bornean bearded pig and snub-nosed monkey from Asia; the frilled dragon and superb bird-of-paradise from Australia; the hoopoe and Etruscan shrew from Europe; the ghost-faced bat and magnificent frigatebird from North America; the Brazilian horned frog and red-lipped batfish from South America; and lots more! You'll then plunge into the dark depths of the oceans to meet fish and deep sea marine life, like the hairy frogfish, immortal jellyfish, crown-of-thorns starfish and the mimic octopus. Who will you crown the world's wackiest? About Lonely Planet Kids:Lonely Planet Kids - an imprint of the world's leading travel authority Lonely Planet - published its first book in 2011. Over the past 45 years, Lonely Planet has grown a dedicated global community of travellers, many of whom are now sharing a passion for exploration with their children. Lonely Planet Kids educates and encourages young readers at home and in school to learn about the world with engaging books on culture, sociology, geography, nature, history, space and more. We want to inspire the next generation of global citizens and help kids and their parents to approach life in a way that makes every day an adventure. Come explore! ...Show more
$29.99
AUD
Category: Gift Books and Humour | Reading Level: 4 Non Fiction
RICHARD GLOVER: ''You won't agree with all her rules – I, for one, am a great believer in the word "pash" – but there is a good laugh, and a lively argument, to be had on every page.'' 488 Rules for Life is Kitty Flanagan's way of making the world a more pleasant place to live. Applying truth and wit to modern problems. An antidote to stupidity. 488 Rules for Life is not a self-help book, because it's not you who needs help, it's other people. Whether they're walking and texting, asphyxiating you on public transport with their noxious perfume cloud, or leaving one useless square of toilet paper on the roll, a lot of people just don't know the rules. But thanks to Kitty Flanagan's comprehensive guide to modern behaviour, our world will soon be a much better place. A place where people don't ruin the fruit salad by putting banana in it … where your co-workers respect your olfactory system and don't reheat their fish curry in the office microwave ... where middle aged men don't have ponytails … What started as a joke on Kitty Flanagan's popular segment on ABC TV's The Weekly, is now a quintessential reference book with the power to change society. (Or, at least, make it a bit less irritating.) What people (okay, Kitty Flanagan) are saying about this book: 'You're welcome everyone. Thank god for me.' 'I'd rather be sad and lonely, but right.' 'There's not actually 488 rules in here but it sure feels like it'. ...Show more
$24.99
AUD
Category: Gift Books and Humour
In a politically correct world, thank god for Bogans! In The Bogan Bible, Pauly Fenech - the world's foremost Boganologist - salutes these authentic, outrageous, fun-loving and free-thinking Australians, unravelling the histories and the mysteries of the Bogan world and icons such as the Thong, the Mull et and the Burnout. Salvation lies within... The Bogan Bible. ...Show more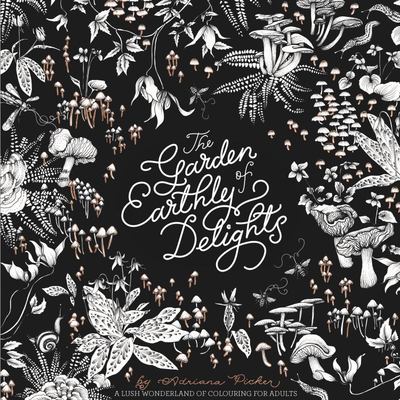 $19.99
AUD
Category: Gift Books and Humour
Take a journey through The Garden of Earthly Delights and revel in the intricate detail of Adriana Picker's illustrations as you colour to your unique style. These incredible illustrations are both exquisitely beautiful but with a dark undertone, where amidst the flora you can find lurking insects just waiting to be brought to life through colour. Enjoy the therapeutic benefit of this popular pastime as you unlock the secrets on every page and develop the piece from an illustration into a masterpiece. ...Show more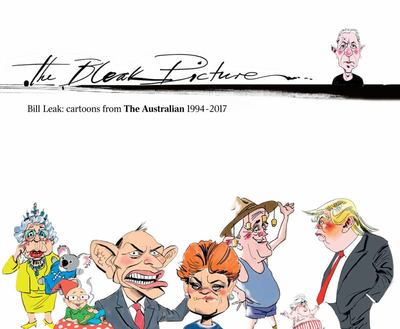 The Bleak Picture
by Bill Leak; The Australian (As told to)
$45.00
AUD
Category: Gift Books and Humour
This is a beautifully illustrated collection of his most popular and enduring cartoons. Featuring over 200 cartoons from his remarkable life and career.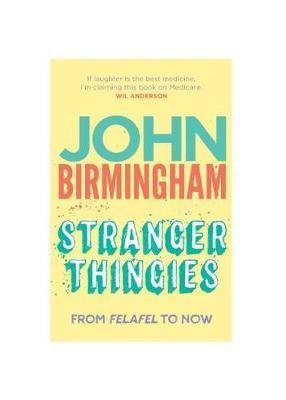 $24.99
AUD
Category: Gift Books and Humour
John Birmingham is a master of good writing and funny lines. He has written a thousand stories, some true, some not so much. These are the best ones and they're so good, and so funny, there has been no barrel-scraping involved. Really, this book could have been much longer. The pieces contained within t hese pages run the gamut from the early felafel days to the shiny age we live in where Donald Trump is the President of the USA. And it does not shy away from the greatest controversy of our age: potato cake vs potato scallop. These hilarious pieces cover a wide range of topics from food to fitness and politics to pork, in all its glories. And, of course, fashion. Ever the equal opportunist, John Birmingham skewers them all. ...Show more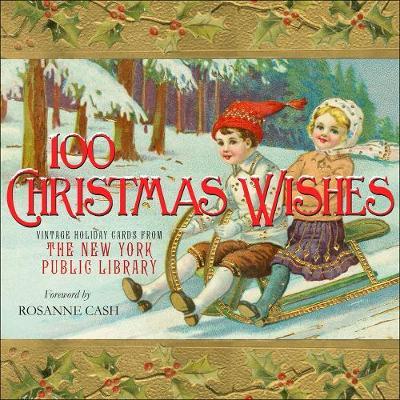 $24.99
AUD
Category: Gift Books and Humour
A treasure trove of vintage Christmas cards, 100 Christmas Wishes is the perfect holiday treat from the New York Public Library. Every year as the days grow shorter, amidst the holly, cookies, and carols there is another timeless holiday tradition--sending and receiving Christmas cards to and from tho se you love. 100 Christmas Wishes is a collection of vintage holiday cards, all from the archives of the New York Public Library. The Library houses one of the greatest collections of early Christmas postcards from around the world with thousands of cards depicting every imaginable holiday scene. Archivists selected one hundred of the best cards from the extensive collection to share in 100 Christmas Wishes. From the elegant, gilded Santa Clauses and statuesque angels, to yuletide still lifes, tumbling tots and puppies with bows round their necks, each card is a beautiful celebration of the holiday season. The book also includes six perforated postcards with reproductions of the designs so you too can share a vintage Christmas wish with friends and family on your list. As Rosanne Cash, a patron and friend of the Library as well as a devoted fan of Christmas cards, says in her introduction "This collection of early Christmas postcards, housed for a century in the New York Public Library archives, distills those abiding wishes for the holidays from revelers from long ago and faraway, in a wish for peace, joy, magic, bounty, family, and for light to be shone 'round the world at Christmas, past and future.'" ...Show more