$19.99
AUD
Category: Broome History
Tears of the Moon is the spellbinding prequel to Kimberley Sun from Australia's favourite storyteller with the new novel Arcadia out soon. Two inspiring journeys. Two unforgettable women. One amazing story.Broome, Australia, 1893: It's the wild and passionate heyday of the pearling industry, and when yo ung English bride Olivia Hennessy meets dashing pearling master Captain Tyndall, their lives are destined to be linked by the mysterious power of the pearl.Sydney, Australia, 1995: Lily Barton embarks on a search for her family roots which leads her to Broome. But her quest for identity reveals more than she could have ever imagined. ...Show more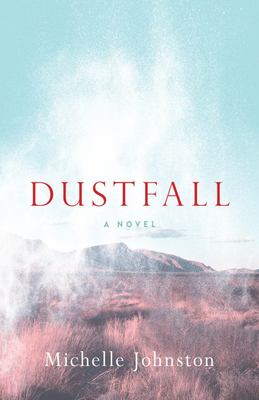 Dustfall
by Michelle Johnston
$26.99
AUD
Category: Australian
HAUNTING AND LYRICAL, HUMMING WITH COMPASSION AND INSIGHT, DUSTFALL HERALDS THE ARRIVAL OF A BRILLIANT NEW LITERARY VOICE. MICHELLE JOHNSTON IS A RARE TALENT, AND THIS IS A RARE JEWEL OF A NOVEL. Kathryn Heyman Dr Raymond Filigree, running away from a disastrous medical career, mistakes an unknown name on a map for the perfect refuge. He travels to the isolated town of Wittenoom and takes charge of its small hospital, a place where no previous doctor has managed to stay longer than an eye blink. Instead of settling into a quiet, solitary life, he discovers an asbestos mining corporation with no regard for the safety of its workers and no care for the truth. Thirty years later, Dr Lou Fitzgerald stumbles across the abandoned Wittenoom Hospital. She, too, is a fugitive from a medical career toppled by a single error. Here she discovers faded letters and barely used medical equipment, and, slowly the story of the hospital's tragic past comes to her. Dustfall is the tale of the crashing consequences of medical error, the suffering caused by asbestos mining and the power of storytelling. ...Show more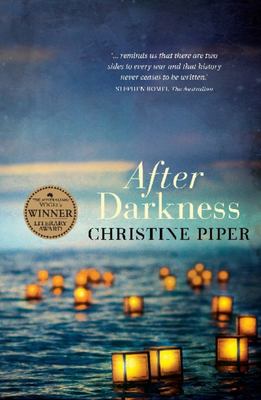 $22.99
AUD
Category: Broome Fiction
The winner of The Australian/Vogel's Literary Award 2014It is early 1942 and Australia is in the midst of war.While working at a Japanese hospital in the pearling port of Broome, Dr Ibaraki is arrested as an enemy alien and sent to Loveday internment camp in a remote corner of South Australia.
$19.99
AUD
Category: Fiction
This is the enthralling sequel to Tears of the Moon, a story about modern relationships and the unbreakable ties we all have to the past, from Australia's favourite storyteller with the new novel Arcadia out soon. Lily Barton is beautiful, adventurous and 50-something. She is looking for a complete life change. Sami, her daughter, is 30, driving alone through the outback and finally, reluctantly, confronting her family roots. Together they are swept into a world where legends, myths and reality start to converge.Those who come into their orbit bring stories that change each of them. From Farouz, the old Afghan camel driver, to Bobby, the Chinese/Aboriginal man who is tangled in the murder of a German tourist, to Biddy, the survivor from Captain Tyndall and Olivia's era... and who is the mysterious artist hiding in the desert? All have a secret and all have a story to tell until each finds their place under the Kimberley sun. ...Show more
$29.99
AUD
Category: Crime and Thriller | Series: Dave Warner Crime Ser.
In 1999, a number of young women go missing in the Perth suburb of Claremont. One body is discovered. Others are never seen again. Snowy Lane (City of Light) is hired as a private investigator but neither he nor the cops can find the serial killer. Sixteen years later, another case brings Snowy to Broom e, where he teams up with Dan Clement (Before It Breaks) and an incidental crime puts them back on the Claremont case. Clear to the Horizon is a nail-biting Aussie-style thriller, based on one of the great unsolved crimes in Western Australia's recent history. ...Show more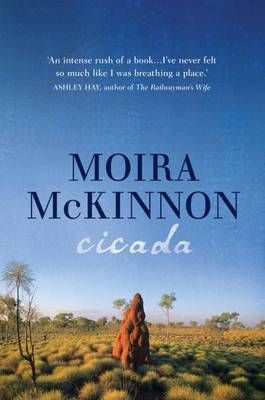 Cicada
by Moira McKinnon
$27.99
AUD
Category: Fiction
A stunning novel of terror, love and survival in the greatest wilderness on earth. A lyrical, heartbreaking epic debut. An isolated property in the middle of Western Australia, just after the Great War. An English heiress has just given birth and unleashed hell. Weakened and grieving, she realises her l ife is in danger, and flees into the desert with her Aboriginal maid. One of them is running from a murderer; the other is accused of murder. Soon the women are being hunted across the Kimberley by troopers, trackers and the man who wants to silence them both. How they survive in the searing desert and what happens when they are finally found will take your breath away. ...Show more
$16.99
AUD
Category: Children Fiction | Reading Level: Children's - Grade 4-6, Age 9-11
"Red Read's life takes a surprising u and alarming u turn when his mother sells him to an infamous smuggler plying his trade off the north-west coast of Australia in the closing days of the 19th century. From terrifying encounters with cut-throat pirates to battling the forces of nature in a tropical ty phoon, from dining with head-hunting guerrillas to making meals of monkey stew, Red is in for a hair-raising adventure that may cost him his life." ...Show more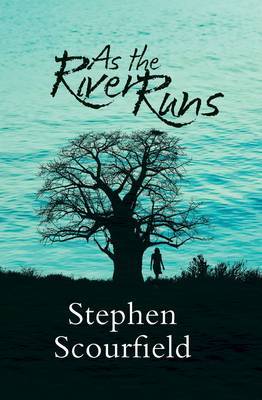 $26.99
AUD
Category: Australian
In the Kimberley region of Australia, water is plentiful, but in the city, it is precious and political. Government minister Michael Money has cooked up a secret plan to bring water from the monsoonal north of Australia to the south, but he needs to find out what opposition he might face around the rive r valley. He sends his chief of staff Kate Kennedy - young, focused, and well-versed in power play - and political fixer Jack Cole on a 'fact-finding' trip. Ex-greenie Dylan Ward is their guide; well-regarded by both the mining industry and Aboriginal elder Vincent Yimi. Dylan is unaware that he has been compromised until their journey takes some unexpected turns. As they travel through the wild river country, Kate begins to see Dylan in a new light. When she changes sides to be with Dylan and safeguard a precious and sensitive area that she has so quickly come to love, her political edge comes into play. As the River Runs is a powerful ode to one of Australia's most stunning regions. The story is written by Stephen Scourfield, who knows the landscape intimately and writes with red dust in his veins. The book is hopeful for change, both in people and in government policy, and is highly relevant, covering issues such as: water shortages, the environment, resourcing remote communities, solar power, politics, Aboriginal culture, mining, etc. [As the River Runs is a loose sequel to Scourfield's previous novel, Other Country (ISBN 978 1 74258 503 1), which sold 7,000 copies. Other Country won the Western Australian Premier's Book Award in 2007, was shortlisted in the Commonwealth Writers Prize, and was longlisted for the 2009 International IMPAC Dublin Literary Award. Scourfield is also a recipient of a United Nations Media Award.] ...Show more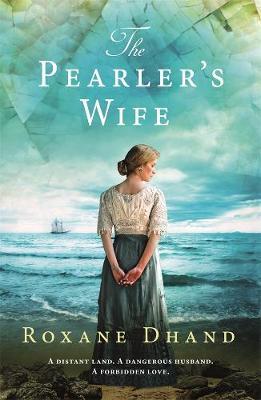 $32.99
AUD
Category: Fiction
A distant land. A dangerous husband. A forbidden love.The year is 1912. Nineteen-year-old Maisie Porter watches from the deck of the SS Oceanic as England fades from view. Her destination is Buccaneer Bay in Australia's far north-west. Her fate: marriage to distant cousin Maitland Sinclair, a man she ha s never met.When Maisie arrives in her new home, she finds a stifling small town bound by Victorian morals. Shocked at her new husband's callous behaviour towards her, she is increasingly drawn to William Cooper, a British diver she met on board ship. It soon becomes clear that secrets surround her husband, as turbulent as the waters that crash against the bay. Secrets that somehow link to her own family - and secrets that put Cooper and his fellow British divers in great danger...From the drawing rooms of London to the latticed verandas and gambling dens of Buccaneer Bay, The Pearler's Wife is a sweeping, epic read, inspired by a lost moment in history. ...Show more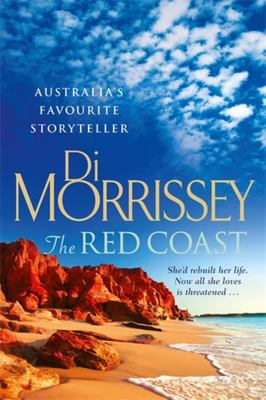 $24.99
AUD
Category: General
The latest story in an ancient landscape from Australia's favourite storyteller with the new novel Arcadia out soon.Di Morrissey returns to the red earth of the Kimberley with a passionate story of resistance and resilience under its soaring blue skies.After the upheaval which separated Jacqui Bouchard from her beloved son, she has finally settled in Broome, a magical remote town on the northwest coast of Australia. But when a proposed mining development is unveiled, the town begins to tear itself apart. Rifts run deep, as friends, families and lovers are faced with a battle that could change their lives irrevocably. As everyone takes sides, Jacqui confronts her own dilemma: to stay or leave? Who to trust . . . Who to love? ...Show more
Items per page:
1 - 12 of 12