$12.99
AUD
Category: Board Books
Welcome, child! is Sally Morgan's beautiful and heartfelt celebration of the love we feel for a new child. Simple, elegant and adorable, this stunning board book is the perfect story to share as a family and the sweetest way to welcome a little one to the world. Sally Morgan's colourful and beautiful ar twork depict love using a bright colour palette of happy birds, dancing stars and hearts that shine and the gentle lilt of her text echoes the deep joy of new life.  Full of unconditional affection that will stand the test of time, this book is the perfect gift for a newborn and an absolute joy to read over and over again.       Birds sing songs of delight to greet you.    Flowers dance with joy to celebrate you. ...Show more
$17.99
AUD
Category: Board Books | Series: The Very Hungry Caterpillar | Reading Level: Children's - Kindergarten, Age 5-6
Eric Carle'sThe Very Hungry Caterpillaris one of the bestselling picture books of all time, with over 33 million copies sold worldwide to date. This gorgeous new interactive format lets babies and toddlers join in the fun as the plush caterpillar finger puppet literally wriggles his way through the hole s in each page, munching and crunching through foods before transforming into a beautiful butterfly! Count along and identify colours in this perfect first introduction to a picture-book classic.%%%Eric Carle's classic, The Very Hungry Caterpillar, with a wriggly finger puppet.Eric Carle'sThe Very Hungry Caterpillaris one of the bestselling picture books of all time, with over 33 million copies sold worldwide to date. This gorgeous new interactive format lets babies and toddlers join in the fun as the plush caterpillar finger puppet literally wriggles his way through the holes in each page, munching and crunching through foods before transforming into a beautiful butterfly! Count along and identify colours in this perfect first introduction to a picture-book classic.Eric Carle is an internationally bestselling and award-winning author and illustrator of books for very young children. Eric lives in Massachusetts with his wife, Barbara. The Carles opened The Eric Carle Museum of Picture Book Art in Massachusetts in 2002.Don't miss all the other Very Hungry Caterpillar and Eric Carle books-The Very Hungry Caterpillar; Eric Carle's Very Special Baby Book; Polar Bear, Polar Bear, What do You Hear?; The Very busy Spider; The Very Quiet Cricket; The Artist Who Painted a Blue Horse; 1, 2, 3 to the Zoo; Baby Bear, Baby Bear, What do you See?; The Very Hungry Caterpillar Pop-Up Book; Polar Bear, Polar Bear, What Do You Hear?; The Very Hungry Caterpillar's Buggy Book; Brown Bear, Brown Bear, What Do You See?; The Bad-Tempered Ladbybird; The Very Hungry Caterpillar- Little Learning Library; The Very Hungry Caterpillar- Touch and Feel Playbook; My Very First Book of Words; The Very Hungry Caterpillar Book and Toy; Little Cloud; Today is Monday; My Very First Book of Shapes; The Very Hungry Caterpillar's Sound Book; The Very Hungry Caterpillar; From Head to Toe; The Very Hungry Caterpillar Big Board Book; Draw Me a Star; Mister Seahorse; Do You want to be My Friend?; The Tiny Seed; The Mixed-up%%%Eric Carle's classic, The Very Hungry Caterpillar, with a wriggly finger puppet.Eric Carle'sThe Very Hungry Caterpillaris one of the bestselling picture books of all time, with over 33 million copies sold worldwide to date. This gorgeous new interactive format lets babies and toddlers join in the fun as the plush caterpillar finger puppet literally wriggles his way through the holes in each page, munching and crunching through foods before transforming into a beautiful butterfly! Count along and identify colours in this perfect first introduction to a picture-book classic.Eric Carle is an internationally bestselling and award-winning author and illustrator of books for very young children. Eric lives in Massachusetts with his wife, Barbara. The Carles opened The Eric Carle Museum of Picture Book Art in Massachusetts in 2002.Don't miss all the other Very Hungry Caterpillar and Eric Carle books-The Very Hungry Caterpillar; Eric Carle's Very Special Baby Book; Polar Bear, Polar Bear, What do You Hear?; The Very busy Spider; The Very Quiet Cricket; The Artist Who Painted a Blue Horse; 1, 2, 3 to the Zoo; Baby Bear, Baby Bear, What do you See?; The Very Hungry Caterpillar Pop-Up Book; Polar Bear, Polar Bear, What Do You Hear?; The Very Hungry Caterpillar's Buggy Book; Brown Bear, Brown Bear, What Do You See?; The Bad-Tempered Ladbybird; The Very Hungry Caterpillar- Little Learning Library; The Very Hungry Caterpillar- Touch and Feel Playbook; My Very First Book of Words; The Very Hungry Caterpillar Book a ...Show more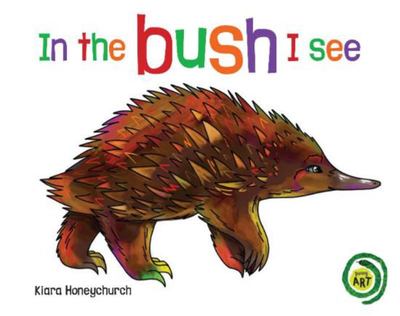 $9.99
AUD
Category: Board Books | Series: Young Art Ser.
The fourth release in the Young Art Board Book Series showcasing young Indigenous artists In the bush is a playful ensemble of Australian creatures, and an exciting illustrative debut from teenage artist, Kiara Honeychurch. Hailing from Tasmania, Kiara is inspired by the bush creatures she encounters in her rural home out of Hobart. With bold and sophisticated pops of colour, Kiara unleashes the beauty and character of each creature and reimagines its unpredictable tones in a changing light from sunrise to sunset. Kiara's warm and creative understanding of the animals she sees is a lively showcase of her talent. This board book for Early Childhood will capture the hearts of young readers and readers young at heart. ...Show more
$12.99
AUD
Category: Children
Age range 0 to 3 What do you call a baby...? is an entertaining way for all children to learn the nouns that describe some of our iconic Australian baby animals. Baby frogs are called tadpoles, but what do we call a baby goanna, a baby eagle, or a baby echidna? This stunning title introduces young child ren to their amazing names — hatching, eaglet and puggle.  Bin Salleh's exquisite illustrations and pastel colour palette captures the tender bond of an animal 'parent and baby' and makes this little book a truly delightful journey of discovery. ...Show more
$17.99
AUD
Category: Board Books
Open the presents and find out what Santa has sent in this fun lift-the-flap Christmas book from the bestselling creator of the preschool classic, Dear Zoo. Toddlers will love lifting the flaps to discover what Father Christmas has sent, and finding the perfect present at the end.With bright, bold artwo rk, a simple, engaging text and a touch-and-feel surprise ending, Dear Santa by Rod Campbell is the ideal Christmas gift for fans of Dear Zoo - and the chunky board book format and sturdy card flaps make it great for small hands. ...Show more

$15.99
AUD
Category: Board Books
The kids of Australia will be certain to enjoy this wonderful series featuring Vegemite the lovable larrikin dog, along with his happy little Vegemite friends... Much like a puppy, board book readers are curious about the world around them, easily excitable, and have the attention span of well, a two-ye ar-old. ...Show more
Wheels
by Sally Sutton
$15.99
AUD
Category: Board Books | Series: Roadworks
An ode to things-that-go from the internationally bestselling creators of Roadworks. Rumbly wheels, grumbly wheels, Hauling-up-the-hill wheels. Wheels go fast, wheels go slow. Shout what's coming, if you know! On the heels of Dig, Dump, Roll, comes another interactive read-aloud from Sally Sutton and Br ian Lovelock. In this story, a boy and his sister watch vehicles pass on a town street and have to guess what's coming, each time they see the wheels. In the end, they get to be the ones with wheels, as they ride their scooters away.     ...Show more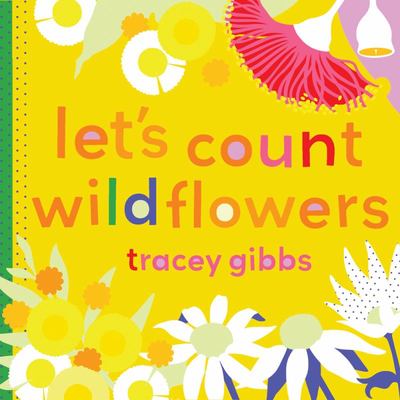 $14.99
AUD
Category: Board Books
Staff notes: Let's Count Wildflowers by Tracey Gibbs is a captivating introduction to numbers and Australian native wildflowers. Introduce your budding naturalists to banksias, kangaroo paws, dessert peas and mulla-mullas by counting how many are depicted on each page. We love the bright, high-contrast design of this book, which will be great for training young eyes. Beautiful, bold wildflowers are the heroes of this colourful counting board book for the very young. This board book is a gorgeous addition to any Australiana collection and a wonderful way to introduce bubs and their parents to the unique, biodiverse world around us. ...Show more
Hello Baby!
by Mem Fox; Steve Jenkins
$16.99
AUD
Category: Board Books
After meeting a bevy of baby animals-- including a clever monkey, a sleepy leopard, and a dusty lion cub--the baby in this story discovers the most precious creature of all . . . itself, of course! With an exuberant rhyming text by bestselling author Mem Fox and adorable cut-paper illustrations by Calde cott Honor recipient Steve Jenkins, this book is an irresistible celebration of the joyful connection between parent and child. ...Show more
$12.99
AUD
Category: Board Books | Series: Little Fish
Join Little Fish and his friends as they splash beneath the sea! This bright and colourful waterproof book is perfect for bathtime, high-chair fun and on the go. Hello, I am Little Fish, happy as can be. I love to splash and splish. Come and swim with me! Dip and dive beneath the waves with Little Fish and his friends! This waterproof adventure is the perfect book for bathtime, high-chair fun and on the go. ...Show more
$19.99
AUD
Category: Board Books | Series: The Very Hungry Caterpillar | Reading Level: Children's - Kindergarten, Age 5-6
In this tactile early-learning playbook first concepts such as colours, numbers, shapes and first words are introduced through textures, words and pictures. Ideal for older babies and toddlers, this bright, sturdy board book is perfect for sharing and encouraging interactive play.