$19.99
AUD
Category: Non Fiction
Professor Terry Denton talks you through all you need to know about Earth, Life, the Universe and EVERYTHING (almost). Sure to engage anyone from the ages of 8 to 80 (and beyond), this is a funny, fascinating whistle-stop tour of the history and science of the universe, life on Earth, the ins and outs of biology, geography, geology and the weather, how life evolved and how it works, and how people use the forces of nature around us to create amazing things. There's even a chapter on time! Get ready to laugh and be amazed at the world around you and within you. ...Show more
Discover Birds
by Australian Geographic Staff
$14.99
AUD
Category: Non Fiction | Series: Discover Australian Geographic Ser.
Some fly, some swim and some run really fast. Australia's birds come in all kinds of colours, shapes and sizes. With stunning images from Australian Geographic's extensive picture library and plenty of fun facts, this book is a great way to introduce the bird life of Australia. From the birds we can fin d in our backyard and those that form huge flocks in the sky, to birds that live near the sea and even some that can't fly, find out all about Australia's birds. ...Show more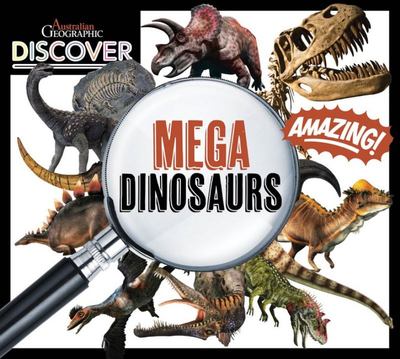 $14.99
AUD
Category: Non Fiction
Australia is full of evidence of dinosaurs and other creatures that roamed the Earth before us. Uncover their footprints, piece together their skeletons and discover these fascinating creatures. With detailed illustrations and plenty of fun facts, this book is a great way to introduce the prehistoric cr eatures that once roamed our planet. From impressive armoured dinosaurs and long-necked sauropods, to ancient marine reptiles and the fossils we find today, find out all about life during the time of the dinosaurs. ...Show more
$29.99
AUD
Category: Non Fiction
Did you know that there are plants that eat insects? Plants whose seeds spread in poo? Plants that move when you touch them? And plants that grow on other plants? Plantastic presents 26 of Australia's most unique and incredible native plants. Discover and identify native plants found in your local park, bushland, or even in your very own backyard. With its perfect balance of fun facts, activities, adventurous ideas and gorgeous illustrations, Plantastic will prove just how fantastic Australia's native plants really are Features: Full of interesting facts about Australian native plants that will get kids excited about the plant world and gently introduce general scientific concepts.Provides a Plantastic Activity for each featured species to encourage kids to search for and engage with the plants in their local area.Explains traditional Indigenous uses for some plants - including hunting, fishing, building and medicine.Includes common plants with wide distributions so that kids can discover more about their local flora, no matter where they live in Australia.The bright and beautiful illustrations will help kids easily recognize the plants from this book out in the wild.   ...Show more
$14.99
AUD
Category: Non Fiction | Series: Discover Australian Geographic Ser.
Australian Geographic Discover Series is an engaging and educational series for young readers. Each title introduceskids aged 5+ to a uniquelyAustralian, cross-curricular offering of topics.
$14.99
AUD
Category: Non Fiction | Series: Discover Australian Geographic Ser.
There are more than 860 species of reptile in Australia - learn all about our fascinating world of snakes, lizards, turtles and crocodiles. With stunning images from Australian Geographic's extensive picture library and plenty of fun facts, this book is a great way to introduce the reptiles of Australia . From the snakes that slither in the bush and the turtles that swim in our rivers, to basking lizards and lurking crocodiles, find out all about Australia's reptiles. ...Show more
$14.99
AUD
Category: Non Fiction
Available Feb 2021. Inspired by the true story of an unlikely hero, and adapted from the major motion picture starring Naomi Watts, Andrew Lincoln and Jacki Weaver I guess we all kinda knew our life was perfect and that we wouldn't change a thing.But sometimes you don't get that choice, do you? Sometim es stuff happens that you would do anything to try to avoid. But you can't. And that's what happened to us.Penguin Bloom tells the true story of Sam Bloom, a young mother whose world is turned upside down after a near-fatal accident leaves her unable to walk. Sam's husband, her three young boys and her mother are struggling to adjust to their new situation when an unlikely ally enters their world in the form of an injured baby magpie they name Penguin. The bird's arrival is a welcome distraction for the Bloom family, eventually making a profound difference in the family's life.This young readers' edition, adapted from the major Australian motion picture starring Naomi Watts, tells their story through the eyes of Noah, one of the three Bloom boys. ...Show more
$24.99
AUD
Category: Non Fiction | Reading Level: Eve Pownall Award
Bruce Pascoe has collected a swathe of literary awards for Dark Emu and now he has brought together the research and compelling first person accounts in a book for younger readers. Using the accounts of early European explorers, colonists and farmers, Bruce Pascoe compellingly argues for a reconsiderati on of the hunter-gatherer label for pre-colonial Aboriginal Australians. He allows the reader to see Australia as it was before Europeans arrived — a land of cultivated farming areas, productive fisheries, permanent homes, and an understanding of the environment and its natural resources that supported thriving villages across the continent. Young Dark Emu — A Truer History asks young readers to consider a different version of Australia's history pre-European colonisation. ...Show more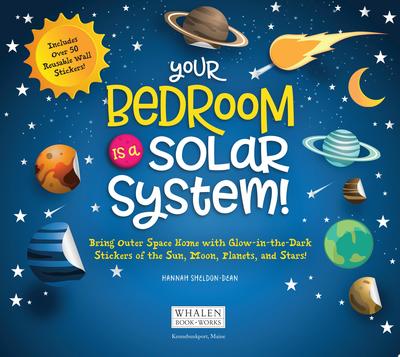 $45.00
AUD
Category: Non Fiction
Bring outer space into your very own home With Your Bedroom is a Solar System , kids can transform an ordinary room into an out-of-this-world experience with reusable, wall-safe (and BPA-free ), glow-in-the-dark stickers of the sun, planets, moon, and stars   Space. It is a subject that has captivated imaginations since the dawn of time, spawning science-fiction tales of alien invasions, catastrophic meteorites, and planet exploration. Your Bedroom is a Solar System taps into that timeless wonder for everyone from star-gazing kids to real-life astronauts.   Within this keepsake-worthy hardcover book you will find more than 50 reusable (and BPA-free) glow-in-the-dark stickers of the sun, moon, planets, and stars in our solar system, as well as illustrations of asteroids, comets, spacecraft, and other fascinating parts of the universe such as constellations Plus, Your Bedroom is a Solar System is jam-packed with information that every aspiring astronaut needs such as:   - Space is completely silent - Many of Uranus's moons are named after the characters in William Shakespeare's A Midsummer Night's Dream - Before meteors enter the Earth's atmosphere, they are called meteoroids - The tides are created by the Sun and Moon's gravitational pulls - Only 5% of the Universe is visible from Earth - The closest galaxy to our Milky Way Galaxy is the Andromeda Galaxy...and it's 2.5 million light years away - And much, much more   Discover everything you need to know about worlds beyond Earth, from dwarf planets to black holes to supernovas and more Kids' book author Hannah Sheldon-Dean guides readers through this solar system and beyond, with scientific fun facts and easy-to-follow directions for stickering your bedroom to look just like the universe at night Get ready in 3...2...1...blastoff ...Show more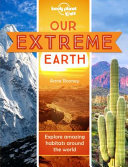 $22.00
AUD
Category: Non Fiction
From the otherworldly landscapes of the Atacama Desert to the thundering Victoria Falls in Zimbabwe, journey to jaw-dropping habitats around the world and learn about the people and creatures that have adapted to living in such extreme environments. With mind-blowing facts to be amazed by, incredible ph otographs throughout and advice on protecting ecosystems for future generations, this book is a fantastic and entertaining read for children. From the world's highest sand dunes in Iran's inhospitable Lut Desert, the hottest place on Earth, to the world's only marine iguanas in the remote and volcanic Galapagos Islands, writer Anne Rooney charts a course to some of the planet's most unique ecosystems. Accompanied by incredible full-colour photographs throughout, kids will stumble upon lush rainforests, mighty mountains, scorched deserts and much more. From the kaleidoscopic corals of the Great Barrier Reef to untouched tropical rainforests in Papua New Guinea, no corner of our extreme earth is left unturned! About Lonely Planet Kids: Lonely Planet Kids - an imprint of the world's leading travel authority Lonely Planet - published its first book in 2011. Over the past 45 years, Lonely Planet has grown a dedicated global community of travellers, many of whom are now sharing a passion for exploration with their children. Lonely Planet Kids educates and encourages young readers at home and in school to learn about the world with engaging books on culture, sociology, geography, nature, history, space and more. We want to inspire the next generation of global citizens and help kids and their parents to approach life in a way that makes every day an adventure. Come explore! ...Show more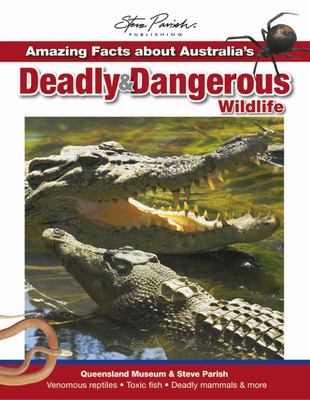 $17.99
AUD
Category: Non Fiction | Series: Amazing Facts about Australia Ser.
This book is packed full of information and you'll be amazed at how much you learn about Australia's deadly and dangerous animals by dipping into the remarkable facts presented. Our aim is to inspire in our readers a curiosity and thirst to know more about the deadly and dangerous animals that share our natural environment. Having a proper understanding of these animals, and the environments in which they live, is essential for avoiding harmful encounters, and also helps foster a respect for life. Many of the creatures in this book may seem insignificant, yet their collective existence has had a profound effect on the human race (and vice versa) - and will continue to do so for many years to come. With great enthusiasm I set out on another incredible adventure of learning and discovery in collaboration with the Queensland Museum, joining with their talented publication team to produce this book. I hope that you'll embark on our discovery of the world of Australia's deadly and dangerous creatures and be amazed by what you find. ...Show more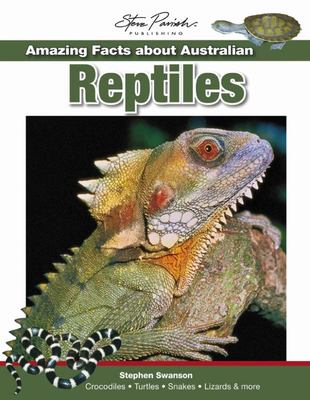 $19.99
AUD
Category: Non Fiction | Series: Amazing Facts about Australia Ser.
This book is packed full of information and you'll be amazed at how much you learn about Australia's reptiles by dipping into the remarkable facts presented. Reptiles have a illustrious history, as within their ranks were the spectacular dinosaurs, flying pterosaurs and sea-going mosasaurs. Australia no w has about 840 reptiles and new species are being discovered each year. Within these pages you will discover how reptiles developed over the years, adapting to the varying habitats that grace this wonderful country. You will also uncover information about the armoured, amphibious crocodiles, the extraordinary navigational techniques of marine turtles, the friendly geckoes that share our surrounds, the differences between a legless lizard and a snake and so much more. Perhaps what you learn from this book will delight you so much that you'll want to delve deeper into the amazing lives of Australia's reptiles. I hope that, like me, you'll enjoy reading about the myriad of reptile species that each make a living in their own special way, sharing the spectacular environment of Australia. ...Show more