$24.99
AUD
Category: Inspiration | Series: Capstone Classics Ser.
The greatest motivational book of all time Napoleon Hill's thirteen step programme will set you on the pathto wealth and success. Think and Grow Rich reveals themoney-making secrets of hundreds of America's most affluent people.By thinking like them, you can become like them. Thispowerful 1937 classic, with analysis from self-developmentauthority Tom Butler-Bowdon, will continue to be read through thedecades of economic boom and bust, proving that the magic formulafor making money never changes. ...Show more
$29.99
AUD
Category: Inspiration
In her #1 NYT bestsellers, Brene Brown taught us what it means to dare greatly, rise strong and brave the wilderness. Now, based on new research conducted with leaders, change makers and culture shifters, she's showing us how to put those ideas into practice so we can step up and lead. Leadership is no t about titles, status and power over people. Leaders are people who hold themselves accountable for recognising the potential in people and ideas, and developing that potential. This is a book for everyone who is ready to choose courage over comfort, make a difference and lead. When we dare to lead, we don't pretend to have the right answers; we stay curious and ask the right questions. We don't see power as finite and hoard it; we know that power becomes infinite when we share it and work to align authority and accountability. We don't avoid difficult conversations and situations; we lean into the vulnerability that's necessary to do good work. But daring leadership in a culture that's defined by scarcity, fear and uncertainty requires building courage skills, which are uniquely human. The irony is that we're choosing not to invest in developing the hearts and minds of leaders at the same time we're scrambling to figure out what we have to offer that machines can't do better and faster. What can we do better? Empathy, connection and courage to start. Brene Brown spent the past two decades researching the emotions that give meaning to our lives. Over the past seven years, she found that leaders in organisations ranging from small entrepreneurial start-ups and family-owned businesses to non-profits, civic organisations and Fortune 50 companies, are asking the same questions- How do you cultivate braver, more daring leaders? And, how do you embed the value of courage in your culture? Dare to Lead answers these questions and gives us actionable strategies and real examples from her new research-based, courage-building programme. Brene writes, 'One of the most important findings of my career is that courage can be taught, developed and measured. Courage is a collection of four skill sets supported by twenty-eight behaviours. All it requires is a commitment to doing bold work, having tough conversations and showing up with our whole hearts. Easy? No. Choosing courage over comfort is not easy. Worth it? Always. We want to be brave with our lives and work. It's why we're here. ...Show more
$29.99
AUD
Category: Inspiration
Louise L. Hay, internationally renowned author and lecturer, brings you the beautiful gift edition of her landmark bestseller. Louise's key message is: "If we are willing to do the mental work, almost anything can be healed." She explains how limiting beliefs and ideas are often the cause of illness, an d shows how you can change your thinking - and improve the quality of your life ...Show more
$36.99
AUD
Category: Inspiration
The perfect book for our time. Filled with wisdom and practical help from one of the world's greatest thinkers - His Holiness, The Dalai Lama.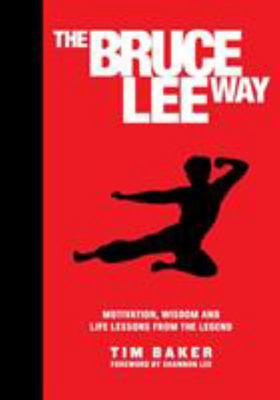 $24.99
AUD
Category: Inspiration
This fascinating collection showcases how Bruce Lee lived and how we can all live better, fuller lives by following his example. Bruce Lee was more than a movie star or a martial artist. For many people, he was a living example of the incredible things a person can accomplish through dedication, perseve rance and sheer force of will. In just 33 years before his untimely death, Bruce Lee created new styles of fighting, and became an international film star, television personality, philosopher and cultural icon in the process. This inspirational new book presents a carefully curated selection of photos, stories, anecdotes and ephymera, plus favorite film notes, lines and commentary from friends, family, peers and rivals. It distills the iconic fighter's approach to making the most out of life into a beautifully bound book that would be treasured by any Bruce Lee fan, as well as those readers looking for an inspired approach to living a richer, more fulfilling existence. ...Show more
$29.99
AUD
Category: Inspiration
This book is filled with powerful ideas and simple proven tools that will help you transform your wishes into dreams, and then into an achievable one-page roadmap for creating your dream life - a life designed by you for you, and for your loved ones. Kristina Karlsson, the woman behind the inspiring glo bal success story, kikki.K, shares personal insights from her amazing journey, from humble beginnings on a small farm in Sweden to the 3am light bulb moment that led her to chase and achieve dreams that are now inspiring a worldwide community of dreamers. Filled with simple and practical magic - and inspiring stories and wisdom from people who've dared to dream big - this book will show you how to harness the power of dreaming to transform your life in small, simple steps. Featuring stories of: Dr Tererai Trent (Oprah Winfrey's all-time favourite guest), Arianna Huffington, Stella McCartney, Sir Richard Branson, Oprah Winfrey, Li Cunxin (author of Mao's Last Dancer), Alisa Camplin-Warner (winner of a remarkable Olympic gold medal), Michelle Obama, and others. Whether you want to get the most out of your personal life, career or business, the insights on dreaming and doing in this book may be your most important learnings this year. Your dream life awaits - start today! ...Show more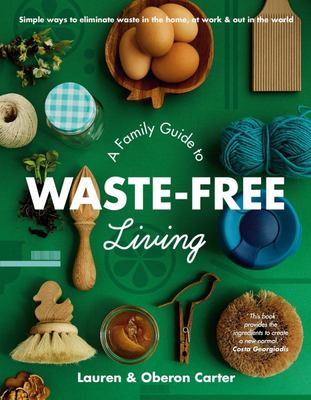 $34.99
AUD
Category: Inspiration | Reading Level: 8
Tackle our ever-growing waste problem with all the information, advice, budget-friendly recipes and projects you'll need to start reducing waste in your life. A Family Guide to Waste-free Living makes it simple and sustainable for families to eliminate waste in the home, at work and out in the world. Th is is a practical and inspiring resource for anyone wanting to live more sustainably. When it comes to waste-free living, Lauren and Oberon Carter really know their stuff. In 2015, they decided to get serious about minimising their ecological footprint, successfully reducing their energy consumption by more than 60 per cent and transitioning to living completely waste and recycling free. They have written this fantastic guide to help and encourage other families do the same. A Family Guide to Waste-free Living provides a roadmap for anyone wanting to reduce their waste. It is packed with information and offers practical and achievable solutions for eliminating waste in the home, at work and in the world.Inside you'll find:- Simple activities for the whole family.- Instructions on building waste-free kits for around the house and out and about.- A plan for creating change by advocating to government and business.- Tackle our ever-growing waste problem with all the information, advice, budget-friendly recipes and projects you'll need to start reducing waste in your life. ...Show more
$25.99
AUD
Category: Inspiration
A brief meeting with a Buddhist nun in India made a deep impression on Christine Toomey. It sent her on a two-year, 60,000-mile odyssey to learn more about the contemporary women choosing in their thousands to become part of a long tradition of female spirituality that stretches back through the centuri es and now embraces the radical possibility that the next Dalai Lama could be female. In The Saffron Road, Toomey follows in the footsteps of earlier generations of Buddhist nuns to trace the routes by which the philosophy has spread from a solitary order in a remote area of India in the 5th century BC, via 1950s San Francisco where Zen was popularised by the Beat generation, to the globally-renowned practitioners of mindfulness of today. Beginning her journey in the Himalayas, close to the birthplace of the Buddha, Toomey travels from Nepal, to India, through Burma, Japan and on to North America and Europe, along the way visiting contemporary nunneries to meet the women who practise there. Amongst those she talks to are a group of "kung fu" nuns, an acclaimed novelist, a princess, a concert violinist, a former BBC journalist, and a one-time Washington political aide. Through these conversations, the daily reality of the Buddhist existence is gradually revealed, together with the diverse spiritual paths leading these women towards nirvana. Combining travelogue, history, interviews and personal reflection, The Saffron Road opens the door to a rarely glimpsed world of ritual, discipline and enlightenment. ...Show more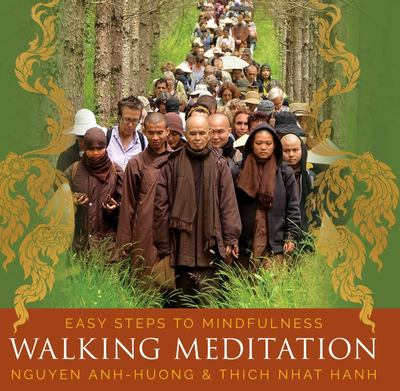 $27.99
AUD
Category: Inspiration
Insight, joy, and serenity are available to you in every moment, whether you're sitting in silence or strolling down a bustling sidewalk in the city. This is the promise of Walking Meditation, an essential guide to cultivating mindfulness and presence no matter where you are. Created by the Nobel Peace Prize-nominated Zen monk Thich Nhat Hanh and one of his first students, Nguyen Anh-Huong, this practical book shows readers how to establish their own walking meditation practice. These esteemed teachers will lead you progressively from basic mindfulness techniques such as conscious breathing and walking mindfully in nature, proceeding to methods for meditative walking even in busy public spaces. Now including online access to audio and video guided meditations, this newly revised paperback edition of Walking Meditation brings these insights to a harried world increasingly in need of them. ...Show more
$24.99
AUD
Category: Inspiration
From thought leader Brené Brown, a transformative new vision for the way we lead, love, work, parent, and educate that teaches us the power of vulnerability.  "It is not the critic who counts; not the man who points out how the strong man stumbles, or where the doer of deeds could have done them better. The credit belongs to the man who is actually in the arena, whose face is marred by dust and sweat and blood; who strives valiantly; . . . who at the best knows in the end the triumph of high achievement, and who at worst, if he fails, at least fails while daring greatly."--Theodore Roosevelt Every day we experience the uncertainty, risks, and emotional exposure that define what it means to be vulnerable or to dare greatly. Based on twelve years of pioneering research, Bren Brown PhD, LMSW, dispels the cultural myth that vulnerability is weakness and argues that it is, in truth, our most accurate measure of courage. Brown explains how vulnerability is both the core of difficult emotions like fear, grief, and disappointment, and the birthplace of love, belonging, joy, empathy, innovation, and creativity. She writes: "When we shut ourselves off from vulnerability, we distance ourselves from the experiences that bring purpose and meaning to our lives." Daring Greatly is not about winning or losing. It's about courage. In a world where "never enough" dominates and feeling afraid has become second nature, vulnerability is subversive. Uncomfortable. It's even a little dangerous at times. And, without question, putting ourselves out there means there's a far greater risk of getting criticized or feeling hurt. But when we step back and examine our lives, we will find that nothing is as uncomfortable, dangerous, and hurtful as standing on the outside of our lives looking in and wondering what it would be like if we had the courage to step into the arena--whether it's a new relationship, an important meeting, the creative process, or a difficult family conversation. Daring Greatly is a practice and a powerful new vision for letting ourselves be seen. ...Show more
$35.99
AUD
Category: Inspiration | Reading Level: very good
The tenth anniversary edition of the book that changed lives in profound ways. In 2005, a groundbreaking feature-length movie revealed the great mystery of the universe -- The Secret. In 2006, Rhonda Byrne followed with a book that became a worldwide bestseller. Everything you have ever wanted - unlimit ed joy, health, money, relationships, love, youth - is now at your very fingertips. The Secret is an enigma that has existed throughout the history of mankind. It has been discovered, coveted, suppressed, hidden, lost, and recovered. It has been hunted down, stolen, and bought for vast sums of money. A number of exceptional men and women discovered The Secret and went on to become regarded as the greatest human beings who ever lived. Among them: Plato, Leonardo, Galileo, Napoleon, Hugo, Beethoven, Lincoln, Edison, Einstein and Carnegie, to name but a few. Fragments of The Secret have been found in oral traditions, literature, religions, and philosophies throughout the centuries. For the first time, all the pieces of The Secret come together in an incredible, life-changing revelation. The riveting, practical knowledge leads readers to a greater understanding of how they can be the masters of their own lives. The Secret offers guidance on how to apply this powerful knowledge to your life in every area from health to wealth, to success and relationships, so you can obtain everything you've always wanted. No matter who you are, no matter where you are right now, no matter what you want--when you realize The Secret you can have anything. ...Show more
$32.99
AUD
Category: Inspiration
I want to wish all of you joy-because there is no better gift.Two spiritual masters, the Dalai Lama and Archbishop Desmond Tutu, share their wisdom in this uplifting book. I promise you, it?s the best $26 you can spend.' Oprah WinfreyNobel Peace Prize Laureates His Holiness the Dalai Lama and Archbishop Desmond Tutu have survived more than fifty years of exile and the soul-crushing violence of oppression. Despite their hardships - or, as they would say, because of them - they are two of the most joyful people on the planet. In April 2015, Archbishop Tutu travelled to the Dalai Lama?s home in Dharamsala, India, to celebrate His Holiness?s eightieth birthday and to create this book as a gift for others. They looked back on their long lives to answer a single burning question- how do we find joy in the face of life?s inevitable suffering? They traded intimate stories, teased each other continually, and shared their spiritual practices. By the end of a week filled with laughter and punctuated with tears, these two global heroes had stared into the abyss and despair of our times and revealed how to live a life brimming with joy. This book offers us a rare opportunity to experience their astonishing and unprecedented week together, from the first embrace to the final goodbye. ...Show more